Find more resources in your city!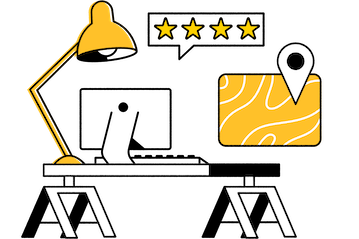 Start Exploring
Should your business be here?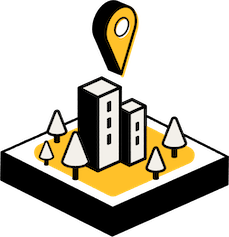 Add your business
What are some hospice statistics that caregivers in Rochester might want to know?
More and more families are opting to get hospice care for their elderly loved ones. It provides a wide range of benefits not only to the patient, but to the family as well. Data from the Centers for Medicare and Medicaid Services shows how many patients there are in hospice care in Minnesota and how many days they stay in hospice care, on average:
| | |
| --- | --- |
| | Hospice care in Minnesota |
| Total patients In hospice care: | 25,296 |
| Average days In hospice care: | 68 |
For the patient, hospice care provides an opportunity to spend more time with their loved ones. For the family, hospice care can provide an opportunity to mentally come to terms with their senior loved one's transition from this world. It can help family members process the extreme grief after that eventually happens.
What are the different types of hospice care available in Rochester?
Many people don't realize that there are many types of hospice care that Mason City, Austin, and Rochester hospice services can provide. The exact type of care will depend on the illness, symptoms, and level of pain. Here are some different types of hospice care you can get for the senior in your life:
Routine hospice care

Hospice care at home. The most common type of hospice care.
Continuous home care

Care provided for 8 to 24 hours per day for pain management and other acute medical symptoms. Intended to maintain the terminally ill patient at home during a pain or symptom crisis.
Inpatient respite care

Temporary care provided in a hospital, hospice facility, or long-term care facility with 24-hour nursing personnel present. Intended to relieve the primary caregiver on a temporary basis.
General Inpatient Care

Care in a medical facility for pain control or other acute symptom management that cannot feasibly be provided in any other setting.
The different types of hospice care may also have different costs. It's important to make sure you can afford hospice care before signing a contract. However, you should first check with your senior loved one's insurance, as they may cover some or all of the costs of hospice care. If your older adult has Medicare, you should look for Rochester hospice services that are Medicare-certified.
How do I find the best hospice care in Rochester?
Hospice care is supposed to give your senior and your family peace of mind. You will be able to rest easier knowing that your senior is pain-free in their last months. Therefore, it's critical to choose the right hospice care facilities in Rochester. You can check reviews online or ask for references from family members of previous patients to get a better idea of how professional the agency is. Also, talk with them and ask about their policies and emergency procedures. If your senior will be getting care at home, the agency needs a solid emergency plan in place in case something happens at 3 AM. You must also make sure the nurses are certified in palliative care and their focus is entirely on increasing the comfort and happiness of the patient.
Read our comprehensive guide to finding hospice care for more information on how to choose a hospice care company.
Hospice home care for seniors in Rochester
Getting hospice care for your elderly loved one is a selfless act that will allow them to pass in peace and dignity. Instead of spending their last days in a cold and harsh hospital environment, they can spend them with their loved ones in a place they are comfortable in. Let Seasons help you find hospice companies in Rochester today.