Find more resources in your city!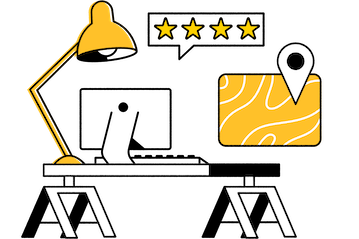 Start Exploring
Should your business be here?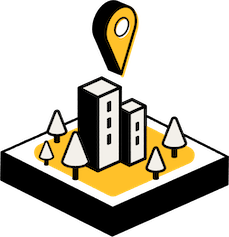 Add your business
How do I find the best hospice care in Portland?
Portland hospice services are wide-ranging, and you may feel overwhelmed by choice when you begin your research. We recommend taking your loved one's needs one at a time until you find the best care provider for their unique situation. For example, you'll want to choose a facility that's fully staffed by palliative care experts who understand what terminally ill patients need. You can take a tour of each facility and ask the employees about their training and professional experience directly.
Since most hospice care takes place in a patient's home, you should also ask what each agency's emergency protocols look like. You do not want your loved one waiting for hours to receive care, after all. Finally, you have to ask about the price. We know that it seems dirty to think about money in a situation like this, but your loved one does not want to leave a financial burden on you. Medicare and private insurance may absorb most of the costs.
Facts and trends in Portland hospice care
What are some hospice statistics that caregivers in Portland might want to know?
Hospice care is gaining popularity throughout the United States because of the value people place on their loved one's comfort during their final days. Family members also get peace of mind from knowing that their loved one is well-cared for. The Medicare statistics below reveal how many people were taking advantage of some form of hospice care as of 2017:
| | |
| --- | --- |
| | Total Patients In Hospice Care |
| USA | 1,500,509 |
| Oregon | 20,650 |
You might not receive too much advance notice that your loved one needs hospice care, and it's better to be safe than sorry. As such, we recommend doing some basic research on hospice care facilities in Portland before your loved one needs one to ensure that you are prepared when the time comes.
What should caregivers in Portland know about the age of hospice patients?
Seniors aren't the only people who use hospice care, but they represent a significant majority. Furthermore, hospice care utilization increases with age as older seniors are more likely to be approaching the end of their lives. The following statistics from Statista examine the number of American hospice patients by three senior age brackets as of 2018:
If the senior in your life is getting up there in age, it might be time to start discussing their end-of-life wishes so that you don't have to guess later on. Hospice care provides pain management, personal and spiritual support, and peace of mind for loved ones, so it can be a very helpful part of your loved one's plans.
What can Portland caregivers expect from hospice care?
Patients generally become eligible for palliative care when they have six months to live, but this doesn't mean that your loved one has six months left after their terminal diagnosis. For starters, it's possible that your loved one should've been referred to hospice companies in Portland several months prior. The progression of medical conditions is also unpredictable, so your loved one could live longer than their doctors expect. That said, most hospice patients only receive care for a little over two months before passing away.
Hospice home care for seniors in Portland
Hospice could be a touchy and emotional subject for you and your loved one, but the problem won't go away if you ignore it. If you want your loved one to die comfortably on their terms, helping them find hospice care using our resources is the best thing to do.