Find more resources in your city!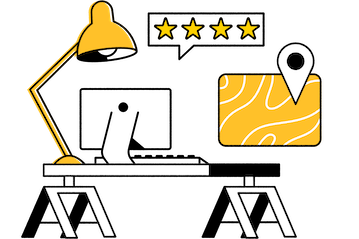 Start Exploring
Should your business be here?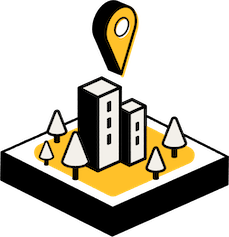 Add your business
How do I find the best hospice care in Piedmont Triad?
Choosing between hospice companies in Greensboro means first understanding precisely what your loved one is looking for. Where do they want to die? What kinds of medical treatment do they want in various end-of-life scenarios? You'll have to have a difficult conversation with your loved one if you aren't sure of these answers.
Next, you should verify that the providers you're looking into only employ palliative care specialists. Some hospice care facilities in the Piedmont Triad have general nurses or physicians on staff, but they might not have the training needed to keep your loved one comfortable at the end. It's also important to think about the price before you sign anything. Most hospice care providers in High Point accept medical insurance or Medicare, but you don't want to end up with a hefty medical bill you cannot afford.
Perhaps most importantly, ask about a provider's emergency care procedures. You don't want your loved one to have to wait for care just because they aren't on-site.
Facts and trends in Piedmont Triad hospice care
What are some hospice statistics that caregivers in Piedmont Triad might want to know?
Hospice care allows terminally ill patients to pass away on their terms. Their spiritual needs are fulfilled, their doctors provide only the treatments they want, and family members are provided with regular updates. As more people realize these benefits, more patients are choosing Piedmont Triad hospice services. Check out the following statistics:
| | |
| --- | --- |
| | Total Patients In Hospice Care |
| USA | 1,500,509 |
| North Carolina | 48,889 |
Choosing hospice care is a growing trend and you can help your loved one take part today. Simply utilize our free resources to quickly research hospice companies in Winston-Salem and ensure that your loved one will be able to pass on in the environment of their choosing. It will give you both peace of mind.
What are the different types of hospice care available in Piedmont Triad?
You might think that you know what High Point hospice services look like, but you may be stunned to learn that there is quite a bit of variety there. In fact, the National Hospice and Palliative Care Organization formally recognizes four different types of hospice care as illustrated by the bullets below:
Routine Hospice Care

Hospice care at home. The most common type of hospice care.
Continuous Home Care

Care provided for 8 to 24 hours per day for pain management and other acute medical symptoms. Intended to maintain the terminally ill patient at home during a pain or symptom crisis.
Inpatient Respite Care

Temporary care provided in a hospital, hospice facility, or long-term care facility with sufficient 24-hour nursing personnel present. Intended to relieve the primary caregiver on a temporary basis.
General Inpatient Care

Care in a medical facility for pain control or other acute symptom management that cannot feasibly be provided in any other setting.
Routine hospice care might be the most popular option, but all that matters is what your loved one wants. If they would prefer inpatient care, you should center your research around hospice companies in the Piedmont Triad that provide inpatient care. If they want their loved ones close to them, find a company that can accommodate that.
What can Piedmont Triad caregivers expect from hospice care?
Patients become eligible for palliative care when their physician gives them six months or less to live, sometimes giving family members false hope that their loved one will hang on for another half year. The truth is that most hospice patients only live about two months. Furthermore, hospice care providers in Winston-Salem generally focus on keeping your loved one comfortable, not sustaining life as long as they can. Of course, this doesn't mean that a doctor will neglect your loved one, just do everything in their power to ease their suffering. If their pain becomes unmanageable, it might be time.
Hospice home care for seniors in Piedmont Triad
We know that it's tough to come to terms with a loved one's impending death, but that's no excuse to leave their final days up to chance. Seasons can help you research hospice care providers in Greensboro, ensuring that your loved one passes on with the dignity that they deserve.