Find more resources in your city!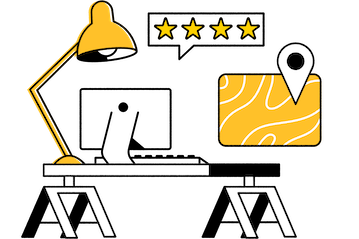 Start Exploring
Should your business be here?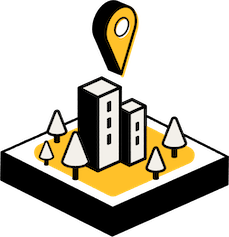 Add your business
How do I find the best hospice care in Philadelphia?
Hospice care can vary in some ways, though many hospice companies in Philadelphia offer similar services. There are some important ways that you can choose the ideal solution for your loved one, however. When it comes to making this important decision, you'll want to take your time to assess your options and conduct interviews with your favorite facilities.
Interviewing a care provider can be an intensive process, depending on your loved one's needs. You'll want to find out as much as possible to make an informed decision with the senior in your life. Ask about any out-of-pocket expenses that may not be covered by the base payment, such as additional medical care. Find out what procedures are in place to support patients who end up requiring inpatient care at a facility. What do the family caregivers need to handle in the day-to-day? Make a checklist to ensure that you over all of your bases.
Facts and trends in Philadelphia hospice care
What are some hospice statistics that caregivers in Philadelphia might want to know?
Hospice care is a booming industry that serves a broad range of patients, regardless of diagnosis, age, and more. Patients who enroll in hospice care often have terminal prognoses and require some degree of care, either in their homes or as an inpatient at a facility. Below, you can see the statistics on the number of patients in hospice care, according to the U. S. government.
| | |
| --- | --- |
| | Total Patients In Hospice Care |
| USA | 1,500,509 |
| Pennsylvania | 71,239 |
As mentioned above, patients can vary widely in age, diagnosis, and the level of care they need. However, it is worth noting that over 83 percent of all hospice care patients are over the age of 65 as of 2020. Whether your loved one needs around-the-clock support or simply someone who can come in for a few hours daily, hospice care can be a great help.
What's most important to patients in hospice care in Philadelphia and the U. S. as a whole?
There are many reasons one may want to find supportive hospice care, particularly if they are already ill or feel that their increasing need for assistance may be taking its toll on their family and friends. According to the Kaiser Family Foundation, a study in 2016 found the following information:
It's natural for family members, particularly a senior's adult children, to take on the caregiving role as their loved one ages. However, everyone has their limits, both financially and emotionally. Many seniors consider these and other factors when making the important decision of how they want to age and how they'd like their life to end.
What can Philadelphia caregivers expect from hospice care?
When it comes to hospice care, the specific expectations you may have can vary depending on your loved one's preference. In-home hospice care typically means that seniors receive all the equipment and medication that they need, while you or another informal caregiver will receive instructions for anything necessary in between visits with their caregiving team. Individual caregivers can arrange regular visits with the frequency depending on your loved one's specific requirements. Hospice care providers in Philadelphia can routinely evaluate your loved one's needs to ensure that they are meeting their needs in as many ways as possible, including emotional, psychosocial, spiritual, and more.
Hospice home care for seniors in Philadelphia
While it may be a difficult time for you and your loved one, preparing for the end of their life is a loving and selfless act that strives to respect their wishes to the very end. After exhausting treatment solutions, your loved one can benefit from enrolling in quality hospice care facilities in Philadelphia that are geared towards their needs. Rely on us to help you find the right choice for the senior in your life.