Find more resources in your city!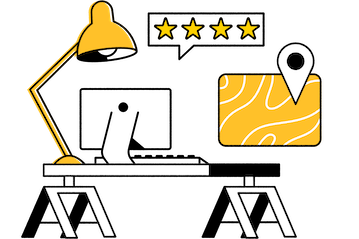 Start Exploring
Should your business be here?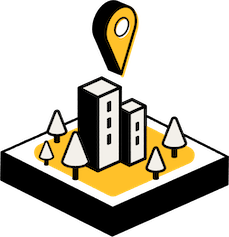 Add your business
How do I find the best hospice care in Oklahoma City?
When it comes to your aging family member or friend, you'll want to choose the best hospice provider for them. However, there are many things to keep in mind during your search for an excellent solution. Unlike routine medical care, hospice care is designed to maximize comfort and minimize pain until the end of life.
Find out if the company is accredited by an agency such as the Community Health Accreditation Program or Joint Commission. If they're not, while it doesn't automatically mean a substandard quality of care, it can be a red flag. Once you've chosen the facilities you'd like to interview, you'll want to ask a variety of important questions when interviewing prospective hospice companies in Oklahoma City. For example, find out how quickly pain and other symptoms are managed, as well as the policies that are in place should pain be more challenging to adequately manage in the home.
Finances are an important component as well. Find out the costs, including any out-of-pocket expenses that may not be covered by insurance or Medicare.
Facts and trends in Oklahoma City hospice care
What are some hospice statistics that caregivers in Oklahoma City might want to know?
With the rising popularity of hospice care, more citizens are considering the option every day. There are many benefits associated, including working with a team of professionals and receiving invaluable support through to the end of one's time. Below, you can compare the total number of patients in hospice care in Oklahoma with the U. S. as a whole.
| | |
| --- | --- |
| | Total Patients In Hospice Care |
| USA | 1,500,509 |
| Oklahoma | 21,934 |
Not every patient using hospice services is a senior; however, seniors do make up over 80 percent of the patients in total. Palliative care is a growing necessity for terminal patients, whether they opt for in-home care or they require inpatient assistance in a hospice care facility or hospital to ensure they have full-time care.
What are the most common conditions affecting those in hospice care in Oklahoma City?
Patients can require hospice care for a variety of conditions that impair their ability to thrive at home. The National Hospice and Palliative Care Organization conducted a study in 2020 to determine the most common conditions that affect patients in Oklahoma City, which you can review in the table below:
Overall, there are a broad range of conditions that may prompt your loved one to require hospice care, which can have an impact on their stay. For instance, close to 30 percent of patients are diagnosed with some form of cancer, which often has just over a two-month enrollment in hospice care on average.
What can Oklahoma City caregivers expect from hospice care?
The specifics of what you can expect from hospice care can vary, though many hospice care facilities in Oklahoma City provide some of the same services. For example, in-home care follows a schedule to meet with different members of your team, based on your loved one's health plan. Alternatively, in-patient residents have a broader team while receiving round-the-clock care. If there's a late-night emergency, a professional can quickly tend to the problem, whether it's related to a symptom of dementia or sudden pain from an illness. There are many options available for hospice care, which your loved one can choose from based on their needs and doctor's recommendations.
Hospice home care for seniors in Oklahoma City
When it comes to caring for your loved one, one of the best things you can do is enroll them in hospice care when the time comes. Whether they are dealing with a physical or mental condition, your loved one will benefit from the provided support. Let us help you find qualified hospice care providers in Oklahoma City.