Find more resources in your city!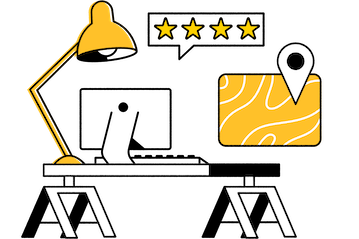 Start Exploring
Should your business be here?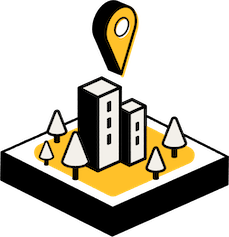 Add your business
How do I find the best hospice care in New York City?
Hospice care, alternatively called palliative care, is all about helping people feel comfortable as they live their final days. As such, it can mean different things to different people. For instance, somebody who prefers to die at home will want New York City hospice services in their home, while others might prefer to die in a long-term care facility. The best way to figure out what your loved one wants is to ask and then use that information to guide your research.
You should also look for hospice care facilities in New York City that only hire staff with palliative training. It takes special skills to keep a dying patient comfortable, and you never want your loved one to be without them. Finally, it's okay to consider the cost of hospice care. Medicare and private insurance companies will usually pick up the tab, but it's always best to check with your chosen care provider before signing anything.
Facts and trends in New York City hospice care
What are some hospice statistics that caregivers in New York City might want to know?
Humans have wanted their loved ones to pass away with dignity for millennia, and hospice care is simply a modern way of giving our seniors control over the end of their lives. Thus, it's not a shock that it's becoming more popular. The statistics below highlight how many people are using hospice care in New York and throughout the country:
| | |
| --- | --- |
| | Total Patients In Hospice Care |
| USA | 1,500,509 |
| New York | 47,573 |
You might think that you'll have plenty of time to research hospice care providers in New York City when the time comes, but that won't always be the case. Many patients discover that they need hospice care immediately, so we recommend doing some preliminary research now so that you are always prepared.
What should caregivers in New York City know about the age of hospice patients?
Seniors aren't the only people who take advantage of palliative care, but people over the age of 65 make up a solid majority of hospice patients. The following statistics from the National Hospice and Palliative Care Organization reveal how many hospice patients feel into three specific senior age brackets in 2020:
As expected, older patients are more likely to need hospice care. That said, it's never too early to discuss your loved one's final wishes and put a plan in place for the future. You do not want to end up in a situation where your loved one is incapacitated and you have no idea what they want.
What can New York City caregivers expect from hospice care?
While patients qualify for NYC hospice services when they have six months or fewer to live, most hospice patients only live a little longer than two months. This means that the end is imminent as soon as your loved one is in hospice care, so you shouldn't be surprised if they pass away quickly. Of course, variables like any medical treatments your loved one is receiving and the progression of their chronic conditions can change this forecast one way or the other.
Likewise, hospice companies in NYC try to keep patients comfortable, not keep them alive at all costs. This might not be the paradigm you were expecting but is generally the best decision for your loved one.
Hospice home care for seniors in New York City
Hospice isn't a subject that anybody wants to think about, but you don't want your loved one to need it without being able to access it either. Seasons makes it easy to find a great care provider for your loved one so why not get started right now? You will not regret it.