Find more resources in your city!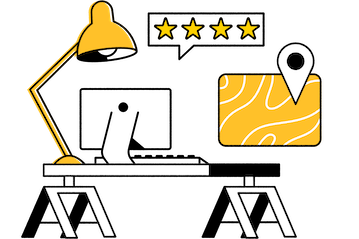 Start Exploring
Should your business be here?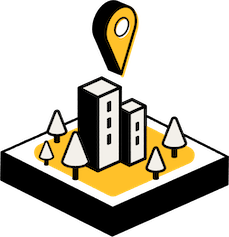 Add your business
How do I find the best hospice care in Nashville?
As the saying goes, nobody gets out of this life alive. It can be hard to accept and even harder to talk about, but when the time comes, it's good to know that you and your loved one won't be caught unprepared. Hospice care can be a fantastic resource for both you and your loved one as you seek ways to ease their transition from this world and make sure your loved one's end-of-life wishes will be respected. Hospice care is different than ordinary medical care, and in addition to the standard questions you might ask of home care providers, there are several issues unique to hospice care that you'll want to discuss with potential hospice care providers in Nashville. For example, are all of the nurses, physicians, and other care providers involved in the hospice certified in palliative care? Since most hospice care happens in the home, you should also find out what their emergency policies are. How long will it take to get help if there's a problem at 3:00 in the morning?
Finally, figure out the financial situation. Make sure that the hospice care service you're considering is compatible with any private insurance or is Medicare-certified. Find out if there will be any financial impact on the family before signing a contract.
Facts and trends in Nashville hospice care
What are some hospice statistics that caregivers in Nashville might want to know?
Hospice care, also called palliative care, is becoming more popular as people come to understand its value to the patients that receive the care and their families. These U. S. government statistics report the number of patients in hospice care in the calendar year 2017, both in Tennessee and in the nation as a whole.
| | |
| --- | --- |
| | Total Patients In Hospice Care |
| USA | 1,500,509 |
| Tennessee | 32,997 |
While not all patients in hospice care are seniors, a full 83.7% of hospice care patients in 2020 were aged 65 or over. While the average number of days per patient indicates that patients are likely to spend a bit more than two months in hospice care, the industry considers people who are expected to live six months or less to be eligible for hospice care.
What's most important to patients in hospice care in Nashville and elsewhere?
The following chart is based on research conducted by the Kaiser Family Foundation in 2016. It demonstrates that seniors in hospice care have a wide variety of concerns and that the majority of them are focused on how their loved ones are affected by their experience with Nashville hospice services.
It may surprise you that one of the lowest concerns for seniors is that they live as long as possible. Oftentimes, it is the family who is most concerned about wanting their loved one to live as long as possible. That's why it's important that hospice care providers are committed to upholding the wants and needs of the patient, even if they differ from the family's wishes.
What can Nashville caregivers expect from hospice care?
The National Hospice and Palliative Care Organization outlines four types of hospice services in Nashville.
Routine Hospice Care (RHC) is the most common type of hospice care, where an individual has chosen to receive hospice care at home in Nashville.
Continuous Home Care (CHC) is provided from 8 to 24 hours a day to manage the patient's pain and other symptoms. This type of care maintains a terminally ill patient at home during a pain crisis.
Inpatient Respite Care (IRC) provides temporary relief to a patient's prime caregiver. Respite care can be provided in hospice care facilities in Nashville, a hospital, or a long-term care facility that has 24-hour nursing personnel available.
General Inpatient Care (GIC) is used when pain control or other acute symptom management cannot be provided in another setting, such as the home.
Hospice home care for seniors in Nashville
One of the most loving and selfless acts you can do for your loved one is to make sure that they are prepared for the end of their life. When treatment options have been exhausted, enlisting help to provide the palliative care that they need to pass peacefully at home can help your loved one maintain their dignity and autonomy until the very end. Allow us to help you find the best hospice companies in Nashville for your loved one.