Find more resources in your city!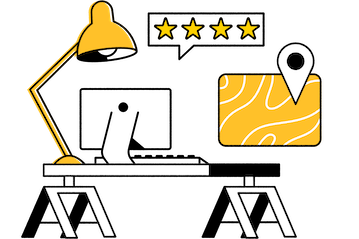 Start Exploring
Should your business be here?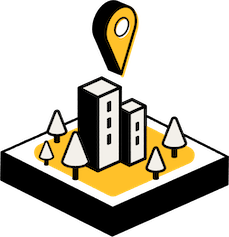 Add your business
How do I find the best hospice care in Milwaukee?
Milwaukee hospice services can help your loved one remain in their home at the end of their life. Many people desire to die at home because a familiar environment offers greater familiarity. Talking about end-of-life concerns with your loved one can be difficult, but it is better to do it as early as possible so that you can be prepared.
Hospice care facilities in Milwaukee are primarily concerned with palliative care, which is care focused on easing pain and other symptoms of a disease, rather than trying to cure it. It is a form of care reserved for those who are not expected to live much longer. This requires different skills and expertise from care providers. Ask about a provider's emergency procedures as well as whether they specifically look for caregivers with certifications in palliative care. As with any healthcare, it is important to understand your loved one's budget and the cost of working with a particular agency before you sign any contract.
Facts and trends in Milwaukee hospice care
What are some hospice statistics that caregivers in Milwaukee might want to know?
Aging in place has become more common throughout the country, and with this rise, in-home hospice care is becoming more common as well. Provided that your loved one's medical needs permit it, receiving in-home hospice care can offer excellent support for your loved one. Below is data about the number of people receiving hospice care in the state and nationwide.
| | |
| --- | --- |
| | Total Patients In Hospice Care |
| USA | 1,500,509 |
| Wisconsin | 31,228 |
In many cases, Medicare can cover some of the costs associated with this care. In 2017, Medicare covered over $360 million worth of payments for hospice care. Many families find the cost of hospice care worth the expense as it allows their loved one to receive personalized attention that is oriented around making their last days more pleasant.
What are the different types of hospice care available in Milwaukee?
Hospice care can take a variety of forms based on the needs and wishes of the patient. In most cases, hospice care takes place in the home to avoid the discomfort of traveling and allow the patient to spend their time in a familiar location. The table below offers more detail on the type of care that are available.
Routine Hospice Care

Hospice care at home. The most common type of hospice care.
Continuous Home Care

Care provided for 8 to 24 hours per day for pain management and other acute medical symptoms. Intended to maintain the terminally ill patient at home during a pain or symptom crisis.
Inpatient Respite Care

Temporary care provided in a hospital, hospice facility, or long-term care facility with sufficient 24-hour nursing personnel present. Intended to relieve the primary caregiver on a temporary basis.
General Inpatient Care

Care in a medical facility for pain control or other acute symptom management that cannot feasibly be provided in any other setting.
Because the end of life can be complicated, your loved one might need to move from one type of care to another. Whichever types of care they receive, their providers strive to help them feel at ease, take care of their medical needs, and come to terms with the end of their life in a graceful way.
What can Milwaukee caregivers expect from hospice care?
Searching for hospice companies in Milwaukee is a way to offer your loved one much-needed assistance and support as they approach their death. Home hospice care is a deeply personal type of care, and excellent providers can help your loved one to feel more at peace as they prepare for the end of life. Because palliative care is primarily concerned with your loved one's comfort, caregivers will work to ensure that your loved one's pain is well-managed. Seeing a caregiver at regular intervals gives your loved one another person to talk to, and this can help them to avoid feelings of isolation. Hospice care can also help you to feel better supported in this emotional time.
Hospice home care for seniors in Milwaukee
The end of life can be a precious time of memories and appreciation. Home hospice care can ensure that your loved one receives superb medical assistance that is based on their wishes. Seasons can make it easier to find top-notch providers with our free listings. Start your search today and take advantage of our resources.