Find more resources in your city!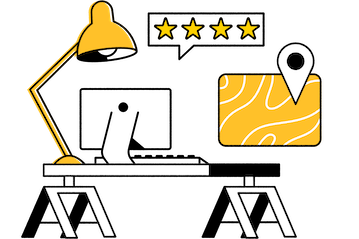 Start Exploring
Should your business be here?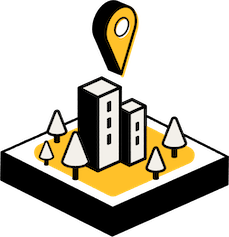 Add your business
How do I find the best hospice care in Miami?
If you want to explore options for hospice care providers in Miami, you can start by browsing the free, online resource provided by Seasons. After browsing the listings, it will immediately become clear that there are a vast number of hospice companies in Miami ready and waiting to assist you at a moment's notice. With so many options, it can be difficult to make your final decision. While it's often tempting to simply choose at random and get the decision over with, you can give your senior a better overall experience if you approach this choice with a slightly more considerate mindset. Assess the medical qualifications of staff members at various facilities. Do they have adequate training in palliative care? What is the ratio of staff members to patients? Will there be nurses and healthcare professionals at the facility in the middle of the night, and can they respond quickly if your senior experiences a medical emergency?
Facts and trends in Miami hospice care
What are some hospice statistics that caregivers in Miami might want to know?
Florida has one of the oldest populations of all U. S. states, so it makes sense that a considerable number of Floridians are utilizing hospice care. That being said, hospice care is steadily increasing in popularity across the entire nation, and this may be due to a number of notable factors.
| | |
| --- | --- |
| | Total Patients In Hospice Care |
| USA | 1,500,509 |
| Florida | 129,586 |
Often, family members and seniors both agree that hospice care makes the most sense from a financial standpoint. Sometimes, it's obvious that any further attempts to cure the illness will be futile. Although it might seem like "giving up," the truth is that switching to hospice care can save surviving family members from considerable medical bills after a loved one's passing.
What should caregivers in Miami know about survivors' opinions of hospice care?
Unfortunately, the majority of those who have experienced hospice care directly are not around to share what they experienced thanks to Miami hospice services. However, surviving family members have shared their own opinions, and these sentiments can provide valuable insights into the hospice care process. These opinions were made clear via a survey published by the Kaiser Family Foundation.
As you can see, surviving family members experienced a number of important benefits during these last few months and days with their loved ones. Aside from the economic benefits of not continuing with futile medical care, hospice care helps respect seniors' wishes for things like spiritual beliefs and spending time with loved ones.
What can Miami caregivers expect from hospice care?
Hospice care can take many different forms. It can take place at a senior's home, or it can be provided at a dedicated facility. As a family member, you have to weigh up the pros and cons of each approach. Living out their last few months may seem more familiar and comforting for seniors if they receive treatment at home, but dedicated facilities may be able to provide more reliable and effective treatment. This type of treatment could potentially prolong a senior's life for longer, depending on the specific condition they are dealing with. Overall, you can expect a humane and considerate approach when you choose hospice care.
Hospice home care for seniors in Miami
Hospice companies in Miami make it their goal to make your senior's final days on this earth as comfortable as possible. Priorities often shift as seniors approach these final days. Suddenly, surviving isn't as important as making the most of those precious final moments. Fortunately, you can give them the independence to enjoy these moments with hospice care in Miami.