Find more resources in your city!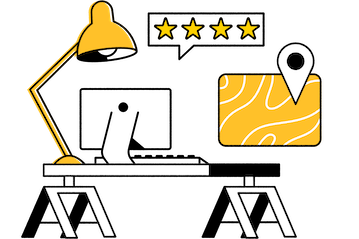 Start Exploring
Should your business be here?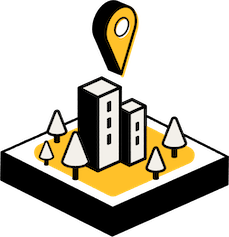 Add your business
How do I find the best hospice care in Las Vegas?
There are a lot of hospice care providers in Las Vegas, and choosing between them can feel daunting. We recommend considering your loved one's unique needs and taking it from there. For example, you'll want to verify that the agency you choose only employs certified palliative care experts who know how to make your loved one comfortable during their final days. Likewise, you should inquire about every company's emergency procedures. Since most Las Vegas hospice services are administered in the home, you don't want your loved one to have to wait hours for care that should be immediate.
The price of hospice care is also worthy of consideration. We know that it feels dirty to think about money at a time like this, but your loved one doesn't want to place a financial burden on you. Furthermore, Medicare and your loved one's insurance should handle most of the bill. You just want to double-check that before counting on it.
Facts and trends in Las Vegas hospice care
What are some hospice statistics that caregivers in Las Vegas might want to know?
We all want the seniors in our lives to go out on their terms, so hospice care is becoming an increasingly popular option to allow dying patients to control the end of their lives. The statistics below reveal how many people are taking advantage of hospice care in Nevada and the entire country:
| | |
| --- | --- |
| | Total Patients In Hospice Care |
| USA | 1,500,509 |
| Nevada | 12,215 |
Some people might see hospice care as giving up on their loved ones, but nothing could be further from the truth. Hospice simply means that you are doing everything in your power to make your loved one comfortable at the final stage of life whether that means pain management or ensuring that their spiritual needs are met.
What are the most common conditions affecting those in hospice care in Las Vegas?
Hospice care is designed to make patients feel comfortable, so terminally ill patients with virtually any diagnosis can benefit from it. Therefore, you shouldn't assume that your loved one doesn't want it without looking into it first. The National Hospice and Palliative Care Organization provided the following breakdown of primary diagnoses of hospice patients in 2020:
Some hospice care facilities in Las Vegas are better equipped to handle patients with certain chronic conditions than others, so it pays to do your research before your loved one needs palliative care. Our resources are always free to use, so please utilize them to find a great fit for your loved one's needs.
What can Las Vegas caregivers expect from hospice care?
Patients become eligible for hospice care once they have six months or less to live, but this does not mean that your loved one will live for exactly six months. Doctors are taking an educated guess when they estimate how long a patient will live, so your loved one could have less or more time. It usually falls on the shorter end of the spectrum as the typical hospice patient receives care for a little over two months.
It's also worth noting that hospice companies in Las Vegas are primarily concerned with keeping your loved one comfortable, not prolonging their life as long as possible. Many family members struggle to accept this, but patients are often ready for the end.
Hospice home care for seniors in Las Vegas
Looking into hospice care is emotionally draining and everybody processes it differently. This is perfectly normal, but it's also your final opportunity to say "thank you" to a loved one who has meant so much to you over the years. Don't squander it and live with regret when our resources are so easy to access.