Find more resources in your city!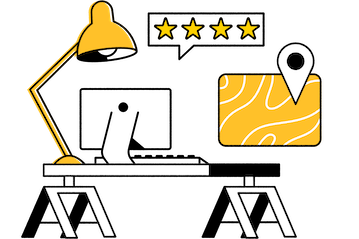 Start Exploring
Should your business be here?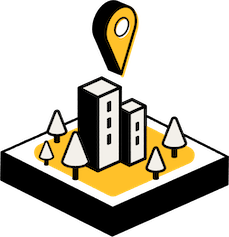 Add your business
How do I find the best hospice care in Hartford?
Connecting with local Hartford hospice services is as easy as browsing Seasons. This free, online resource allows you to browse listings and create a list of potential options for your senior. That being said, finding the right option for your senior might require you to dig a little deeper. For example, you might want to bring your senior home and help them spend their last days in a comfortable, familiar environment. If this is the case, then you'll probably want to focus on hospice care options that can come straight to the senior's residence on a semi-regular basis. In other situations, the level of care your senior requires may only be possible at a specialized facility. For example, they may be struggling with considerable pain and discomfort, and qualified healthcare professionals may be required to provide solutions with specialized medical equipment or treatment methods only found at a dedicated hospice care facility.
Facts and trends in Hartford hospice care
What are some hospice statistics that caregivers in Hartford might want to know?
Hospice care is becoming increasingly popular, not just in Connecticut, but around the entire nation. Caregivers and family members are starting to recognize that this is the most humane approach when dealing with the inevitable passing of an elderly loved one, and the hospice care industry is expanding as a result.
| | |
| --- | --- |
| | Total Patients In Hospice Care |
| USA | 1,500,509 |
| Connecticut | 15,638 |
Hospice care may be rising in popularity due to a number of reasons. First of all, this option can actually be quite affordable. For example, continuing with chemotherapy treatments can be expensive, and your senior loved one might not be willing to receive these treatments any longer. If there is just a slim chance of recovery, the entire family might mutually decide that it is more realistic to opt for hospice care.
What's most important to patients in hospice care in Hartford and elsewhere?
The importance of affordability is echoed in other hospice care statistics. According to a poll published by the Kaiser Family Foundation, the majority of families who chose hospice care in the United States did so due to financial concerns. While it's difficult to make end-of-life decisions on the basis of money, sometimes we have to be realistic about a senior's chances of survival.
However, it's important to note that hospice care can provide many other benefits besides affordability. A large portion of individuals in this survey chose hospice care because it provided seniors with a sense of independence, comfort, and peace. A considerable percentage also opted for hospice care because it provided them with a chance to spend more time with loved ones.
What can Hartford caregivers expect from hospice care?
There are many types of hospice companies in Hartford, and your experiences may vary based on which specific option you choose. For example, routine home care involves care that is provided to your senior at home on a fairly frequent basis. Nurses might travel to your senior's home to provide medical supplies, therapy, and much more. Inpatient hospice care takes place at hospice care facilities in Hartford, and it involves intensive nursing and other treatments that cannot be provided at home. Respite care exists solely to give caregivers a short break from the burden of caring for a loved one, while continuous home care is a more intensive version of routine home care that is provided around the clock.
Hospice home care for seniors in Hartford
If you're ready to take a more humane approach as your senior loved one approaches their final months or days on this earth, there are many options for hospice care in Hartford. With help from these dedicated service providers, you can make your senior's last days as comfortable and as dignified as possible.