Find more resources in your city!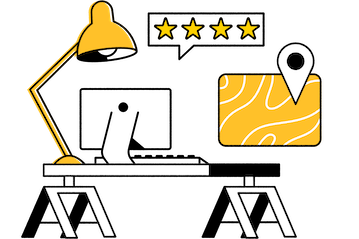 Start Exploring
Should your business be here?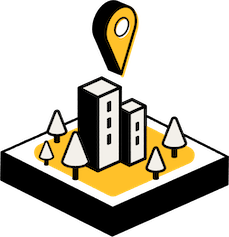 Add your business
How do I find the best hospice care in Harrisburg?
If you're searching for Harrisburg hospice services, there are a few factors to keep in mind. After you've created a list of potential options, you should do a little bit more research into each individual hospice care provider. Start by assessing the staff. Are they fully qualified to provide palliative care? How many nurses and doctors are at hand at any given time? What is the ratio of staff members to patients? Another factor you might want to consider is response time. Since medical emergencies can happen at any time during the day, you might want to determine how quickly staff members can respond if the unthinkable happens in the middle of the night, when few staff members are at the facility. Affordability will also be a concern for most families. Ask each hospice care facility to provide you with an estimate, and watch out for hidden fees. The best options are those that provide transparent pricing.
Facts and trends in Harrisburg hospice care
What are some hospice statistics that caregivers in Harrisburg might want to know?
Hospice care is becoming increasingly popular in Pennsylvania and across the entire nation. This is clear when you consider the sheer amount of patients currently utilizing hospice care. This increase in hospice care usage may also provide better overall services for average patients. When a service becomes popular, it often becomes more affordable as well.
| | |
| --- | --- |
| | Total Patients In Hospice Care |
| USA | 1,500,509 |
| Pennsylvania | 71,239 |
The vast majority of those in hospice care are elderly individuals. Although it may be difficult to accept for many families, it's also worth mentioning that the majority of these elderly individuals are not expected to survive for longer than approximately six months. That being said, some live for longer, and some pass away much sooner.
How many days of care do patients in Harrisburg typically receive?
The length of your senior loved one's stay at hospice care facilities in Harrisburg largely depends on their specific condition. Those with certain conditions have a much shorter life expectancy, while others may survive for a considerable length of time within these facilities. For example, those with dementia typically stay in a hospice care facility longer than those with chronic kidney disease.
While it can be difficult to accept that your senior loved one may only survive a few months after being transferred to a hospice care facility, you can take solace in the fact that they will spend these days receiving specialized medical attention that is designed to make them as comfortable as possible.
What can Harrisburg caregivers expect from hospice care?
Generally speaking, hospice care professionals do not attempt to cure a patient's illness. Instead, they shift their entire focus towards limiting pain and discomfort. This is often the most humane way to end a patient's journey through the medical system, especially when it becomes clear that a terminal illness cannot be addressed in any meaningful way. Hospice care is usually very family-focused, as it provides family members plenty of time to spend time with their loved ones before they pass. In addition, hospice care allows family members to spend time with seniors outside of a typical hospital environment, which may be upsetting for young or sensitive relatives.
Hospice home care for seniors in Harrisburg
We know that searching for hospice companies in Harrisburg can feel like a difficult choice. Accepting an elderly loved one's inevitable passing is always hard, and sometimes there are no words that can provide any consolation during this period. However, you can help your loved one feel as comfortable as possible, and this is an incredibly humane and compassionate choice.