Find more resources in your city!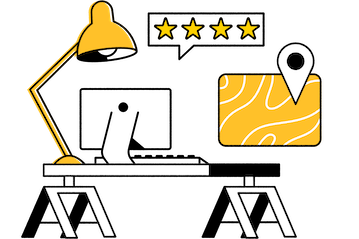 Start Exploring
Should your business be here?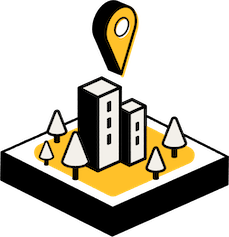 Add your business
How do I find the best hospice care in Hampton Roads?
When you're choosing a hospice care facility, you'll want to shop around a bit to find the optimal solution for your loved one. First, find out what kind of care the senior in your life desires, such as in-home, at a hospital, in a residential facility, or otherwise. From there, compile a list of hospice care providers in Hampton Roads to interview.
Hospice care has some aspects of traditional medical care with some differences. Alongside the typical questions that you may ask home care providers, you'll want to address specific concerns as well during the interview process with hospice companies in Hampton Roads. For instance, what kind of services can you anticipate from the different members of the palliative team? How do they handle times of crisis? Are the nurses trained to handle your loved one's medical conditions?
In addition to the above, you'll want to find out which hospice care companies in Newport News are Medicare-certified or can collaborate with your loved one's specific insurance. Finances are a critical component to finding a quality facility that can support your aging relative or friend.
Facts and trends in Hampton Roads hospice care
What are some hospice statistics that caregivers in Hampton Roads might want to know?
With the rising popularity of Portsmouth hospice services, it's no wonder that there is a broad range of options from which to choose. The U. S. government investigated the number of patients in hospice care, both across the U. S. and in Virginia specifically. The below chart breaks down the numbers the study indicated:
| | |
| --- | --- |
| | Total Patients In Hospice Care |
| USA | 1,500,509 |
| Virginia | 33,087 |
Keep in mind that, while not all patients that are in hospice care are seniors, in 2020, 83.7 percent of the hospice care population were over 65 years of age. Patients with up to six months to live are often referred to hospice care by their doctors, though patients are often generally likely to spend just over two months in care.
What are the most common conditions affecting those in hospice care in Hampton Roads?
There are several conditions that affect patients enrolled in hospice care facilities in Hampton Roads, which can vary in severity and the services needed. The National Hospice and Palliative Care Organization looked into the most common conditions affecting patients in hospice care in 2020, which you can review on the chart below.
These are not the only conditions that affect patients enrolled in hospice care facilities in Portsmouth. Different conditions may require different lengths of stay, types of care services, and more. For instance, according to NHPCO, patients suffering from dementia stay, on average, over 160 days, while patients with chronic kidney disease may stay just over 40 days.
What can Hampton Roads caregivers expect from hospice care?
Norfolk hospice services can vary broadly, depending on your loved one's specific situation. There are several types to choose from, which allow you to respect the senior in your life's final wishes. If they'd prefer in-home Newport News hospice services, your loved one can expect to receive medications through deliveries, as well as medical equipment that is necessary for their home. Patients who opt to move into a residential facility for hospice care can receive 24-hour care from trained nurses and other professionals. Either option often includes a team consisting of a primary care physician, a hospice physician, a social worker, and more.
Hospice home care for seniors in Hampton Roads
When the time comes, the best solution for your aging loved ones is to make sure they are prepared for the end of their life. Once treatment options are exhausted, a palliative care team can provide the support your loved one needs to pass peacefully and comfortably. Allow Seasons to help you choose from reliable hospice care providers in Norfolk that can meet your loved one's needs.