Find more resources in your city!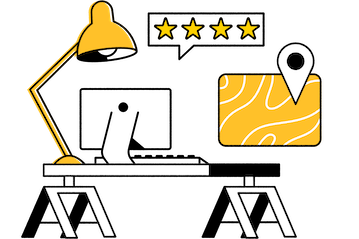 Start Exploring
Should your business be here?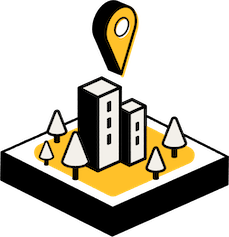 Add your business
How do I find the best hospice care in Detroit?
The first question that needs answering is where your loved one will receive hospice care. Most patients prefer to spend their final days at home, which means that you'll need a care provider that goes to their patients. Thankfully, most do. Next, ask if a given care provider only hires staff with special palliative training. While there are several similarities between hospice care and other forms of care, working exclusively with palliative care professionals can keep your loved one as comfortable as possible.
If your loved one is receiving care at home, ask about the company's emergency protocols in case something happens after hours. You don't want your loved one to wait for hours for the care they need, after all. Finally, it's important to consider the price of care before you sign any contracts. Medicare and private health insurance are accepted by most hospice care providers in Detroit, but it never hurts to double-check.
Facts and trends in Detroit hospice care
What are some hospice statistics that caregivers in Detroit might want to know?
The purpose of hospice care is to make sure that a patient's end-of-life wishes are honored and to keep them comfortable during their final days. It provides peace of mind to patients and their families and is currently soaring in popularity as a result. The following statistics reveal how many people used hospice care in 2017:
| | |
| --- | --- |
| | Total Patients In Hospice Care |
| USA | 1,500,509 |
| Michigan | 54,627 |
Unfortunately, you don't always get a lot of advance notice that your loved one will need hospice care. Therefore, we recommend looking into hospice care facilities in Detroit even if your loved one doesn't need one yet just to be on the safe side. You can never be too prepared for what the future may bring.
What are the different types of hospice care available in Detroit?
Patients should be able to choose what type of hospice care they receive. Most of us think we have a good idea of what hospice care is, but palliative care can actually take more forms than you might expect. The National Hospice and Palliative Care Organization formally recognizes the following four types of hospice care as of 2020:
Routine Hospice Care

Hospice care at home. The most common type of hospice care.
Continuous Home Care

Care provided for 8 to 24 hours per day for pain management and other acute medical symptoms. Intended to maintain the terminally ill patient at home during a pain or symptom crisis.
Inpatient Respite Care

Temporary care provided in a hospital, hospice facility, or long-term care facility with sufficient 24-hour nursing personnel present. Intended to relieve the primary caregiver on a temporary basis.
General Inpatient Care

Care in a medical facility for pain control or other acute symptom management that cannot feasibly be provided in any other setting.
There are no wrong choices here, and the right solution for one person may not be correct for another. If you aren't sure what your loved one would prefer, reach out to them and ask. It might not be your favorite conversation, but it will prove worthwhile if it helps your loved one die on their terms.
What can Detroit caregivers expect from hospice care?
Most of us see doctors as professionals to preserve life, so we assume that our loved one's doctors are trying to keep them alive throughout hospice care. However, that isn't what hospice companies in Detroit do, at least not primarily. Your loved one's doctors will make a reasonable effort to keep them alive, but their true purpose is to keep them comfortable while respecting your loved one's end-of-life wishes. In certain situations, that could mean allowing your loved one to die if the alternative is unmanageable pain and suffering. Family members don't want to hear this, but it is their loved one's opinion that matters.
Hospice home care for seniors in Detroit
Hospice care can be difficult to talk about since death is something of a taboo subject, but an open, honest conversation is the first step toward ensuring that your loved one gets the care they want and need. Seasons offers free resources to help you get the conversation started, so please take advantage of them.