Find more resources in your city!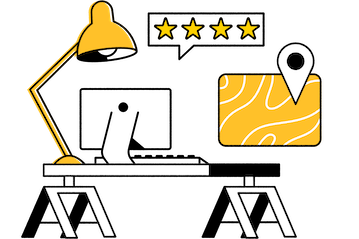 Start Exploring
Should your business be here?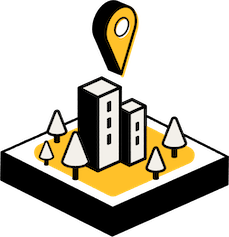 Add your business
How do I find the best hospice care in Cincinnati?
The journey of each life is unique but the destination is always the same. While this is an irrefutable fact, it doesn't make death any easier to think or talk about. However, it's important to know when the time comes that you and your loved one will be prepared. Hospice is a reliable resource for caregivers and their loved ones when end-of-life transitions are near. Cincinnati hospice services are different than those offered by other home health care providers. That means the qualifications you should be looking for will also be different. For example, ask if all of the caregivers, nurses, and physicians who will be involved in the care of your loved one are certified in palliative care. Considering the preference of most families to have hospice care provided at home, you will also want to inquire about the emergency policies of the services you are considering. For example, you may want to ask how long it would take for someone to arrive if help was needed in the middle of the night.
. Finally, make sure any service you're considering is covered by Medicare or any private insurance your loved one has and determine the financial obligations that will remain for your family before signing a contract.
Facts and trends in Cincinnati hospice care
What are some hospice statistics that caregivers in Cincinnati might want to know?
Palliative care, more commonly referred to as hospice care, is becoming increasingly popular as people begin to fully comprehend the value it provides to both the patients who receive it and their families. The statistics below represent the number of people covered by Medicare who utilized hospice services throughout the United States as well as in Ohio specifically.
| | |
| --- | --- |
| | Total Patients In Hospice Care |
| USA | 1,500,509 |
| Ohio | 72,735 |
The report also shows that the average number of days spent by Ohio residents in hospice care was seventy-one. However, it doesn't show any of the individuals who paid for the services with other forms of insurance or out of pocket. The true number of families utilizing hospice care is likely much higher.
What should caregivers in Cincinnati know about the age of hospice patients?
The percentage of all hospice patients who are age 65 and older is 83.7 percent. The exact breakdown of the percent by age groups can be seen in the chart below. According to the National Hospice and Palliative Care Organization (NHPCO), the top leading causes of Medicare recipients entering hospice care are Alzheimer's, various forms of dementia, and Parkinson's.
The NHPCO href="https://www.nhpco.org/hospice-care-overview/hospice-facts-figures/" target="_blank" rel="nofollow">NHPCO shows that the majority of patients choose to receive hospice care in the location they call home. For most, this is a private residence, but it can also include residential facilities and nursing homes. The type of care and location of care can change as the needs of the patient change. If you have a loved one who requires hospice care and prefers to stay in their own home but later needs to be transitioned to another facility, hospice services can usually make the move with them.
What can Cincinnati caregivers expect from hospice care?
According to the NHPCO, hospice care facilities in Cincinnati, and the services that provide in-home hospice care, are dedicated to providing compassionate care in the form of pain management, spiritual support tailored to the beliefs of the patient, and medical care. Additionally, hospice care also provides a variety of support services to the patient's family. The focus of hospice care is on caring for the patient, not curing them. This is a dramatically different experience for both the patient and their family and can require a period of adjustment if the transition from looking for a cure to providing palliative care was sudden.
Hospice home care for seniors in Cincinnati
Implementing a hospice care plan is one of the most selfless and loving acts you can do for your loved one to ensure they are fully prepared for the end of their life and that the transition is as peaceful and painless as possible. Allow us to help you find the best hospice companies in Cincinnati for your loved one.