Find more resources in your city!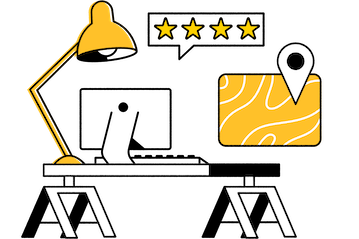 Start Exploring
Should your business be here?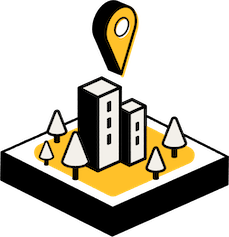 Add your business
How do I find the best hospice care in Boston?
Boston hospice services are comparable to other forms of medical care in many ways. You'll want to ask if the provider you choose only hires caregivers with palliative care backgrounds. You'll want to read online reviews to ensure that your loved one will receive top-notch care, and you'll want to double-check those reviews since some hospice care providers in Manchester pay for referrals.
However, there are also important questions specific to the palliative care field. Since many hospice care companies in Manchester provide in-home service, you should ask how long it would take for somebody to get there during an emergency. The price point is also a vital consideration. Most hospice care providers accept private insurance and Medicare, but you should always know exactly what they are going to cover before signing anything. Finally, try to introduce your loved one to their caregivers to ensure that they can develop a positive working relationship.
Facts and trends in Boston hospice care
What are some hospice statistics that caregivers in Boston might want to know?
Hospice care is rapidly gaining popularity and it's easy to see why. Terminally ill patients are kept as comfortable as possible generally without leaving home, allowing your loved one to maintain their dignity in their final days. Likewise, family members gain peace of mind from knowing that experts are taking care of their loved ones. The following statistics note how many people are utilized hospice care in 2017:
| | |
| --- | --- |
| | Total Patients In Hospice Care |
| USA | 1,500,509 |
| Massachusetts | 30,913 |
If your loved one doesn't need hospice care yet, looking into hospice companies in Boston could still pay dividends. Your loved one may go from safely aging in place to needing hospice care quickly, and doing your research now ensures that you are prepared to help them with whatever the future holds.
What should caregivers in Boston know about survivors' opinions of hospice care?
While it's impossible to ask hospice patients what they thought of the care they received after the fact, their survivors paint a pretty convincing picture of its efficacy. The following statistics come from a Kaiser Family Foundation survey that asked respondents who lost a loved one in the last five years what they thought of the care they received:
Those statistics are overwhelmingly positive and include everything from spiritual and religious considerations to following the patient's medical wishes. If you want your loved one to receive the same type of care when the end draws near, Seasons can help you research hospice care facilities in Boston and find a great fit for them.
What can Boston caregivers expect from hospice care?
Patients become eligible for palliative care once a doctor gives them six months or less to live, but that doesn't mean that your loved one will live for six months. Most hospice patients live a little over two months, though variables such as medical conditions and how advanced a disease has become can change that dramatically. Still, hospice care is often the difference between your loved one living in comfort in their final hours and counting down the seconds waiting for the agony to end. Ensuring that your loved one dies on their terms is one of the most selfless things you can do for them.
Hospice home care for seniors in Boston
Thinking about your loved one's impending death can be painful, and we understand that looking into hospice care is probably one of the last things you want to do right now. You don't want grandma or grandpa to suffer though, so you have to bite the bullet eventually. Please don't wait until it is too late.