Find more resources in your city!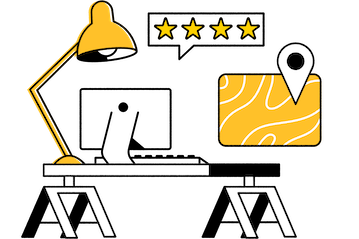 Start Exploring
Should your business be here?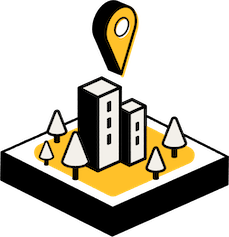 Add your business
What are some hospice statistics that caregivers in Bismarck might want to know?
Hospice care is becoming a more popular option as people realize how much value it adds to hospice patients and their families. Hospice care is also sometimes called palliative care, and it can be offered to anyone who has a life expectancy of six months or less. The following data shows how many patients are in hospice care in North Dakota:
| | |
| --- | --- |
| | Hospice care in North Dakota |
| Total patients In hospice care: | 2,602 |
| Average days In hospice care: | 51 |
Minot, Dickinson, and Bismarck hospice services are as beneficial for the family as they are for the patient. It helps avoid the need for a complicated death and allows the family to prepare emotionally for the parting of their older loved one. For the patient, it provides a familiar environment in which they can spend their last days with the people they love most.
What should caregivers in Bismarck know about the age of hospice patients?
While hospice care isn't limited to seniors and can be offered to any ill patient who is sick with an illness that has no cure and a short life expectancy, seniors are most likely to get hospice care. The following data shows a more complete breakdown of the age distribution of hospice care patients:
The age of your loved one doesn't matter that much, though. If they are eligible for hospice care, it's the best way to provide them with the dignity of living fulfilling last months instead of being placed in an environment they are not used to. It will also allow them to prepare for their own passing.
How do I find the best hospice care in Bismarck?
Hospice care is more complicated and requires more sensitivity than regular medical care. All of the things you would look for in a home care agency would apply, such as good reviews and professionalism. However, you must also make sure the agency offering Bismarck hospice services has nurses who are certified in palliative care. You might also look at pricing. Not all hospice companies in Bismarck might be compatible with your senior loved one's private insurance or be Medicare-certified. Before signing any contract, make sure that it won't put a financial strain on you. Also, make sure the agency has a plan for emergencies. For example, if something happens in the middle of the night, how quickly will your elderly loved one get help?
Read our comprehensive guide to finding hospice care for more information on what to look for.
Hospice home care for seniors in Bismarck
Finding hospice care facilities in Bismarck is a process, but it's one of the most selfless and loving acts you can do for your elderly loved one to facilitate their transition from this world. Although their condition might not be treatable, you can improve their quality of life during whatever time they have left. Let Seasons help you find Bismarck hospice services today.