Find more resources in your city!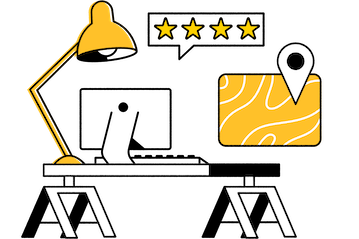 Start Exploring
Should your business be here?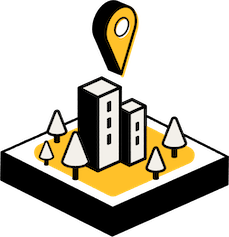 Add your business
How do I find the best hospice care in Austin?
Choosing a hospice provider can be an overwhelming process, particularly for those who are still coming to terms with their loved one's diagnoses. However, when the time comes, it's important to be prepared, rather than caught off-guard. Hospice care can be a great way to support your aging relative or friend as they begin their transition from this world while ensuring that their final wishes will be respected.
Unlike medical care, hospice care is typically reserved for patients with a terminal diagnosis. It's important to choose a provider who can meet your requirements and has solid qualifications. First, you'll want to get an idea of their reputation and history as a facility. Have they been providing these services for a while? Do they hire employees or use contract workers? Further, what are their certifications and licensing?
Be sure to keep your loved one's finances in mind as well. Many providers can work with insurance and similar benefits. What are their payment policies? Are there ways to ease the financial burden on the senior in your life? These and other considerations should be explored before you commit to anything.
Facts and trends in Austin hospice care
What are some hospice statistics that caregivers in Austin might want to know?
Hospice care is a popular solution that revolves around patients and their families. Its primary focus is on ensuring that your loved one has as easy and pain-free a time as possible as they reach the end of their life. The chart below outlines the use of Medicare across the U. S. and in Texas specifically, according to the U. S. government.
| | |
| --- | --- |
| | Total Patients In Hospice Care |
| USA | 1,500,509 |
| Texas | 114,540 |
The industry typically considers patients who have a life expectancy of six or fewer months to be eligible for hospice care, allowing your loved one to receive the assistance they need to feel comfortable and enjoy autonomy during their final months. Through this kind of support, it can allow your loved one to relax knowing that their last wishes will be respected.
What should caregivers in Austin know about the age of hospice patients?
Not every individual receiving hospice care is a senior. People may require this kind of support at any age when diagnosed with a terminal illness. Hospice patients can receive these diagnoses at any age; however, age is a major factor in those who will require this level of support and care.
It's worth noting that, according to the National Hospice and Palliative Care Organization, 22.3 percent of those in hospice care were between the ages of 65 and 74 in 2020. In addition, the healthcare industry considers anyone with a life expectancy of six or fewer months is eligible for hospice care.
What can Austin caregivers expect from hospice care?
Hospice care can vary broadly, depending on your loved one's specific requirements. Routine Hospice Care, or RHC, is one of the most common options. With RHC, the senior in your life will receive in-home hospice care, which can include home health aide and nursing services. There's Continuous Home Care, which is often opted for during a chaotic time. CHC allows your loved one to receive support for pain and other symptoms from eight to 24 hours daily. Inpatient Respite Care, or IRC, can take place at hospice companies in Austin, a long-term care residence, or a hospital. Often, it includes 24-hour assistance. Finally, there is General Inpatient Care. GIC providers symptom management that can't be managed in the home.
Hospice home care for seniors in Austin
While it can be a challenging time for your family, one of the best things you can do for an aging loved one is to ensure that they are prepared for the remainder of their time here. You can bring peace of mind to the senior in your life, as well as yourself. Palliative care can allow the senior in your life to receive the support and care they need to remain independent and age with dignity until the end. Let Seasons help you find quality hospice care facilities in Austin.