Find more resources in your city!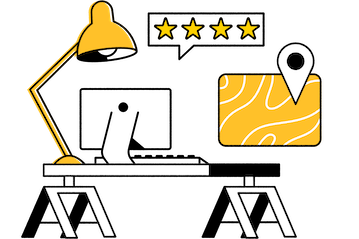 Start Exploring
Should your business be here?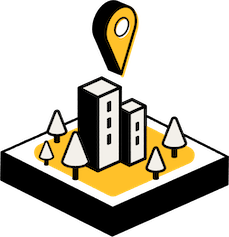 Add your business
How do I find the best hospice care in Albuquerque?
Even if you know that your loved one is dying, it can be difficult or painful to talk about. But one of the most loving gifts you can give them is to openly discuss their end-of-life wishes with them and then make sure that they are followed. When they are ready to be done with treatment or when there is no more treatment available, finding the best Albuquerque hospice services is essential.
Hospice care providers in Santa Fe are different from other medical providers in that the goal is not to treat your loved one's illness. Instead, the goal is to keep your loved one comfortable and free from pain as they prepare mentally, physically, and spiritually to leave this world. You'll want to know if all caregivers are certified in palliative care and what their emergency policies are. You'll also want to find out what the financial impact, if any, will be for the family before signing a contract for services.
Facts and trends in Albuquerque hospice care
What are some hospice statistics that caregivers in Albuquerque might want to know?
Hospice care, which is also known as palliative care, continues to become more popular as people come to learn about its value to patients and their families. The following statistics from the U. S. government for the year 2017 indicate the number of Medicare patients in hospice care both in New Mexico and in the nation as a whole.
| | |
| --- | --- |
| | Total Patients In Hospice Care |
| USA | 1,500,509 |
| New Mexico | 9,873 |
Most patients in hospice care are aged 65 and over. In 2020, 83.7% of hospice care patients were seniors. People who are admitted to hospice care facilities in Albuquerque or who contract for home hospice care are generally those who have six months or less to live, but no one is turned away from hospice care if they live longer than that.
What are the different types of hospice care available in Albuquerque?
Hospice patients require different levels of intensity of care, and a single patient may need to change from one type of care to another during their treatment. The following table from the National Hospice and Palliative Care Organization was put together in 2020 to describe the various levels of hospice care.
Routine Hospice Care

Hospice care at home. The most common type of hospice care.
Continuous Home Care

Care provided for 8 to 24 hours per day for pain management and other acute medical symptoms. Intended to maintain the terminally ill patient at home during a pain or symptom crisis.
Inpatient Respite Care

Temporary care provided in a hospital, hospice facility, or long-term care facility with sufficient 24-hour nursing personnel present. Intended to relieve the primary caregiver on a temporary basis.
General Inpatient Care

Care in a medical facility for pain control or other acute symptom management that cannot feasibly be provided in any other setting.
Most seniors prefer to receive hospice care at home, and hospice companies in Albuquerque do everything they can to make that possible. If a patient needs to be moved to a GIP situation, the care providers will do everything in their power to make them as comfortable as possible with the change.
What can Albuquerque caregivers expect from hospice care?
Your loved one's Santa Fe hospice services will generally consist of a team including a physician, nurse, hospice aide, social worker, chaplain, volunteer, and bereavement manager. These individuals will visit them one at a time on a schedule that has been agreed to ahead of time. They'll be gentle with your loved one and keep their confidence. Their job is to help take care of your loved one, not to take over. They will look to the family for guidance. At the same time, they will be able to provide answers to your questions and additional guidance as needed.
Hospice home care for seniors in Albuquerque
One of the most caring things you can do as your loved one nears the end of their life is to obtain Albuquerque-Santa Fe hospice services for them. Seasons can help you look through hospice care providers in Albuquerque until you find the right fit for your loved one and your family. Browse our listings to get started today.