Find more resources in your city!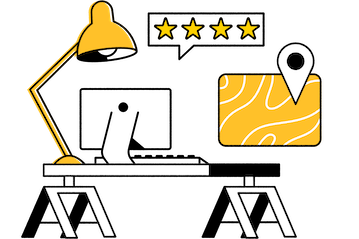 Start Exploring
Should your business be here?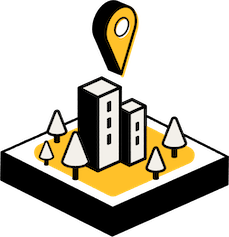 Add your business
What are some hospice statistics that caregivers in Albany might want to know?
Hospice care, which is also known as palliative care, is becoming more common as families learn its value to the patients who receive it. People value being comfortable in their last days more than being hooked up to a bunch of machines that might keep them alive for a few more minutes. The statistics below report how many total patients were in hospice care in Georgia in 2017 and how many average days they spent in hospice care.
| | |
| --- | --- |
| | Hospice care in Georgia |
| Total patients In hospice care: | 47,002 |
| Average days In hospice care: | 84 |
While the average number of days spent in hospice in Georgia was 84, hospice care is considered appropriate for patients who have a life expectancy of six months or less, should the disease follow its natural course. Of course, if a hospice patient lives more than six months, that doesn't mean they are automatically taken out of hospice care. A person would be taken out of Albany hospice services if they have experienced an unexpected recovery in their disease and death was no longer considered imminent.
What should caregivers in Albany know about the age of hospice patients?
You might think that all hospice patients would be very old adults, but that's not actually the case. The majority of hospice patients are among the oldest adults, but there are some very young hospice patients, unfortunately. There is no age requirement for hospice patients. The only requirement is that the terminally ill patient is choosing to forego further treatment to be made comfortable in their final days. The statistics below show the age distribution of hospice patients in the United States.
Sometimes a patient and their relatives are at odds as to their end-of-life goals. If your older loved one is not interested in further life-saving treatment, for whatever reason, it can be hard, especially if your instinct is to save their life no matter what drastic measures that may mean. It's important in times like this to defer to the patient and let them guide their own end-of-life treatment, whether they are able to speak for themselves or whether they have an advanced directive prepared.
How do I find the best hospice care in Albany?
Hospice care is distinctly different from other types of medical care in that success does not hinge on the patient coming out of it cured or even alive. It may be difficult to discuss hospice care with your older loved one because it may be hard to admit there are no more extraordinary measures that are going to save their life. It may seem like admitting defeat, but really, it is simply accepting the natural end of life.
There are certain questions you'll want to ask potential hospice companies in Albany. You'll want to know that all the caregivers who have a part in your older loved one's care are certified in palliative care. You'll also want to know what your responsibilities for care will be regarding at-home hospice care. Find out what the emergency policies will be and how long it will take to get help at 3:00 in the morning if something were to happen then. Finally, make sure the hospice care you choose is covered by your senior loved one's insurance or Medicare.
For more detailed information, check out our comprehensive guide to finding hospice care.
Hospice home care for seniors in Albany
One of the most selfless gifts you can give your aging loved one is to make sure they are prepared for the end of their life. Once treatment options are exhausted, securing the help of Schenectady, Troy, or Albany hospice services gives them the opportunity to pass on their terms, with dignity and respect. Use our listings to find the best Albany hospice services for your senior loved one.