Find more resources in your city!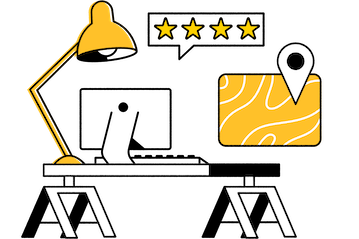 Start Exploring
Should your business be here?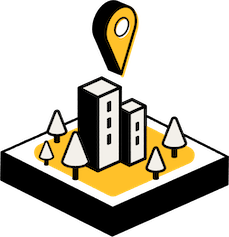 Add your business
What's the most popular Medicare Advantage network choice for seniors in Tulsa?
For many seniors, Medicare Part C, also known as Medicare Advantage, offers much-needed flexibility and coverage. In addition to the hospital and medical insurance provided by Medicare Part A and B, your loved one also gets prescription drug, dental, and vision coverage. For more information about Medicare Advantage Plans in Oklahoma, the Centers for Medicare and Medicaid Services offers additional data.
Largest Medicare Advantage Plans in Oklahoma by number of covered seniors
Unitedhealthcare Insurance Co. Of The River Valley
Community Care Government Programs, Inc.
Humana Insurance Company
Unitedhealthcare.
Care Improvement Plus South Central Insurance Co.
While Medicare Part C offers some excellent advantages, it is not for everyone. If that is the case for your senior, discussions with a health insurance broker in Tulsa can help you choose the path that is right for them. For example, some older adults only need Medicare Part D, which includes prescription drug coverage. If your loved one has medical needs that might extend beyond the coverage of Medicare Part A and B, it might be worth it to consider Medigap, or Medicare Part G, coverage.
How many Medicare users in Tulsa compare their Medicare plans each year?
One of the lesser-known benefits that are available for those on Medicare is the yearly opportunity to switch coverage. That way, if your senior's needs or situation change, they can pick the coverage that fits their current context. The American Association for Medicare Supplement Insurance can provide more information about this topic.
If you think that your senior could benefit from changing plans, reach out to a Medicare broker in Tulsa for more information. They can discuss your senior's options and guide them through the process of making any necessary changes. After all, there is no need for your loved one to pay for coverage that they don't need, but it is also essential that they have all of their bases covered.
Where can I find reliable health insurance and Medicare brokers in Tulsa?
It is possible to get your senior connected with a skilled Medicare broker in Tulsa by focusing on those with the correct qualifications. A quick internet search should reveal those in the area with an Oklahoma health insurance license. Looking for this license will ensure that your loved one works with someone who has the knowledge and experience to provide clear, effective support. Likewise, look for an independent Tulsa Medicare broker for more options and truly unbiased advice. And of course, avoid agents who make your senior feel uncomfortable or disrespected, or who try to push them toward options that you haven't discussed.
For more assistance in your search, check out our comprehensive guide to finding a health insurance broker. This guide provides information about how Medicare brokerage works and how to go about finding the right agent for your older adult.
Tulsa's most knowledgeable health insurance and Medicare brokers
A helpful Tulsa Medicare broker can make the search for healthcare coverage easier for you and your loved one. They can help you evaluate their options and budget to pick the option that best suits your senior's situation. Seasons offers a number of free Tulsa Medicare resources, including listings of available brokers, to help your older adult get the assistance they need.