Find more resources in your city!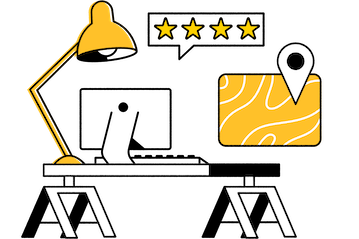 Start Exploring
Should your business be here?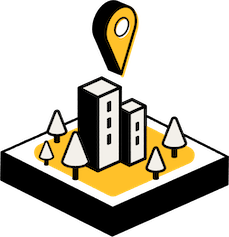 Add your business
What's the most popular Medicare Advantage provider choice for seniors in Topeka?
Medicare Advantage (Part C) is a plan offered through private insurance companies with the goal of providing beneficiaries with Original Medicare Part A (hospital insurance) and Part B (medical insurance) as well as Part D (prescription drug coverage). Medicare Advantage also often includes health and wellness programs and coverage for hearing, vision, and/or dental. The following are the most popular Medicare Advantage plans in Kansas:
Largest Medicare Advantage Plans in Kansas by number of covered seniors
United Health Care of The River Valley
Coventry Health and Life Insurance Company
Humana Insurance Company
Compbenefits Insurance Company
Coventry Health Care of Missouri, Inc
Learning more about Medicare Advantage is a good first step in finding the right coverage for your older loved one. By working with a Medicare broker in Topeka, your senior can receive an overview of Medicare and also explore available private health insurance plans in Topeka. This will give your senior the well-rounded understanding of health insurance they need to make an informed choice.
What should seniors in Topeka know about Medicare Advantage enrollment over time?
Though Medicare Advantage is perfect for many older adults, there's no guarantee that it is right for your senior. Some prefer to stick with the health insurance plan they had with their employer prior to retiring. Others opt for Original Medicare. It's important to note, however, that if your senior opts for Original Medicare, Part D (prescription drug coverage) is not automatically included. Also, some out-of-pocket expenses like copayments, coinsurance, and deductibles may not be covered. In this case, seniors often purchase a Medicare supplement plan (Medigap) like Plan G, which can pay some of these expenses.
Where can I find reliable health insurance and Medicare brokers in Topeka?
When selecting a health insurance broker in Topeka for your older loved one, it's important that they are someone your senior can trust. They should always look out for your senior's best interests and aim to provide health insurance options that align best with your senior's needs.
A good way to begin your search for the right Topeka Medicare broker is by looking for individuals with favorable online reviews. As you locate some prospects, you'll want to conduct a quick Google search to make sure they have a health insurance license in Kansas. It's also important to make sure that they're not a captive agent. The professional your senior works with should instead be an independent broker who is capable of providing a larger number of options. If you encounter any brokers who make your older loved one feel uncomfortable because they ask for banking information or try to use pressure tactics to purchase a specific plan, don't hesitate to walk away.
Our comprehensive guide to finding a Medicare broker can provide even more insight into locating a great Medicare broker in Topeka for your senior.
Topeka's most knowledgeable health insurance and Medicare brokers
Securing the right health insurance plan can ensure your senior is able to address their medical needs whenever necessary. Allow us to assist with your search for a Topeka Medicare broker who can put your search for quality health insurance on the right track. Review our free Topeka Medicare resources today to get started.