Find more resources in your city!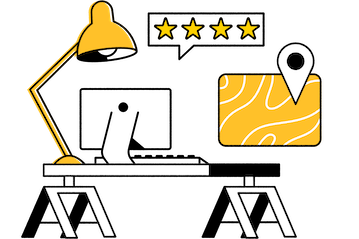 Start Exploring
Should your business be here?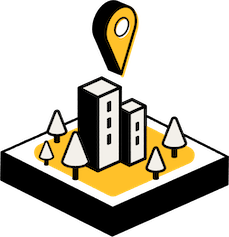 Add your business
What's the most popular Medicare Advantage network choice for seniors in San Francisco?
Medicare Parts A, B, and D cover medical, hospital, and prescription costs minus copays and deductibles that vary depending on your plan. An increasingly popular choice is Medicare Part C, also called the Medicare Advantage Plan. The Advantage Plans are run by private insurance companies and cover more than Parts A, B, and D. The most common insurance providers for Medicare Advantage Plans are listed below.
Largest Medicare Advantage plans in California by number of covered seniors
Blue Shield of California
Centene
Kaiser Permanente
SCAN Health Plan
UnitedHealthcare
Medicare Advantage Plans can cover vision, hearing, dental, and even fitness programs that Original Medicare does not cover. When your senior uses an Advantage Plan, they are limited to in-network providers. A qualified San Francisco Medicare broker can help you find an option that covers all of your loved one's current and potential medical providers.
What should seniors in San Francisco know about Medicare Advantage enrollment over time?
Since 2000, the number of seniors enrolled in Medicare Advantage Plans has nearly quadrupled. That's because so many of the plans offer additional coverage like transportation to medical appointments and grab bars for seniors' bathrooms. Another benefit of Medicare Advantage Plans is that they feature out-of-pocket limits, so your loved one knows in advance how much they will have to spend on medical care each year.
With the assistance of a Medicare broker in San Francisco, you can easily compare options from different Medicare Advantage Plans to learn which one is best for your senior. If you have an HMO Medicare Advantage Plan, your loved one can benefit from coordinated care, which is often helpful for preventative care. There are many reasons Medicare Advantage Plans are increasingly popular among Medicare participants.
Where can I find reliable health insurance and Medicare brokers in San Francisco?
The best place to start looking for a reliable health insurance broker in San Francisco is right here with Seasons. We offer valuable listings and reviews to help you determine who will be the best Medicare broker for your loved one. We also offer our comprehensive guide to finding a health insurance broker or Medicare broker. This guide provides in-depth information on finding a reputable Medicare broker and getting your loved one the coverage they need.
One thing to make sure of when searching for a San Francisco Medicare broker is that your choice has a health insurance license in California. You also want to choose an independent broker so their only motivation is finding your senior the plan that gives them the coverage they need at the best price.
San Francisco's most knowledgeable health insurance and Medicare brokers
Working with a quality Medicare broker in San Francisco can help you and your loved one navigate the maze of Medicare parts and plans so you end up with the best one for your loved one. People in different situations benefit from different plans. Instead of spending all your time researching Medicare plans, you can spend quality time with your loved one and let their broker do the work. Begin by using our free San Francisco Medicare resources above.