Find more resources in your city!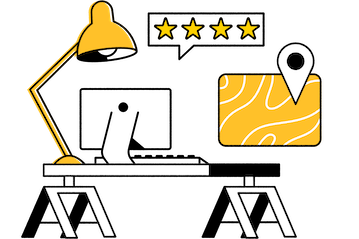 Start Exploring
Should your business be here?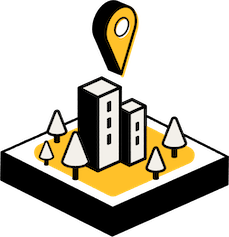 Add your business
What's the most popular Medicare Advantage network choice for seniors in San Antonio?
Medicare Advantage (Part C) is a popular option among Medicare beneficiaries, but what's deemed the top network choice can sometimes vary from city to city. This variation could be attributed to different plans being available in different states. While original Medicare is a health insurance program offered by the U. S. government, Medicare Advantage plans are provided by private companies. The following are the most popular Medicare Advantage plans in Texas:
Largest Medicare Advantage plans in Texas by number of covered seniors
Aetna
Cigna
Humana
UnitedHealthcare
WellCare
Exploring the top Medicare Advantage plans for seniors in your state is just the first step in helping your loved one choose the right health insurance plan for them. It's important to get a good understanding of Medicare Advantage and other options. For instance, did you know that Medicare Advantage, like original Medicare, includes Medicare Part A (hospital insurance) and Part B (medical insurance)? It sometimes also includes Medicare Part D (prescription drug coverage) as well as additional benefits like hearing, vision, or dental services.
What should seniors in San Antonio know about Medicare?
While Medicare is a widespread program with more than 60 million enrollees, its complexities can sometimes leave seniors and caregivers misinformed. For instance, many think that Medicare covers only seniors aged 65 and older. In actuality, the program covers some younger individuals with disabilities as well as people of any age who suffer from End-Stage Renal Disease (ESRD). The results of a recent survey from SingleCare revealed that Americans are misinformed about Medicare in the following ways:
Common misinformation about Medicare
Did not know that Medicare offers prescription drug coverage.
Mistakenly believe that Medicare Part D covers all prescription drugs.
Did not know that Medicare covers flu shots.
This survey offers a glimpse into ways people might be misinformed about Medicare. If you or your loved one are considering one of the many Medicare plans as an option, it's important to acquire as much information as possible. Seasons is proud to serve as a hub for Medicare and other health insurance information while also making it easier to find a health insurance broker in San Antonio. This way, you can learn about original Medicare, Medicare Advantage, and Medicare Supplemental Plans like Part G – considered to be one of the most comprehensive supplemental plans available – and identify health insurance plans that align with your senior's health care needs and budget.
Where can I find reliable health insurance and Medicare brokers in San Antonio?
Your loved one deserves to lead a quality life of independence and comfort as they age in place. Working with a health insurance broker is a fantastic no-cost way to help your senior continue to gain valuable information about available insurance options. If you're not sure where to find information about reputable brokers, coverage options, or even how to approach the subject of health care with your older adult, our comprehensive guide to locating a health insurance broker or Medicare broker can serve as a major asset.
It's important to ensure that the San Antonio Medicare broker your loved one selects is fully qualified for the role. Fortunately, you can search online to see if they have a Texas health insurance license. While researching broker backgrounds, you'll want to confirm that they are independent as opposed to captive agents since independent brokers can provide more options. Finally, be sure to avoid brokers who ask for your senior's private banking details, discuss plans you haven't mentioned, or use any tactics to pressure your loved one into making a quick decision.
San Antonio's most knowledgeable health insurance and Medicare brokers
When serving as a loving caregiver, you want to feel confident that your senior has access to as many quality health care resources as possible. Your loved one deserves to have their mental, physical, and emotional needs well accommodated during every stage of their aging process. Seasons is happy to offer access to free San Antonio Medicare resources that can provide you both with the insight you need to make tough health care and health insurance decisions.