Find more resources in your city!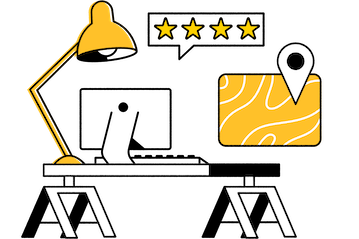 Start Exploring
Should your business be here?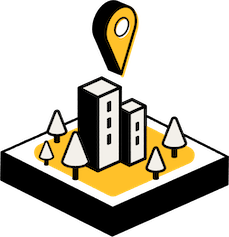 Add your business
What's the most popular Medicare Advantage network choice for seniors in Raleigh-Durham?
One of the most important Medicare decisions your loved one makes is whether they want an Advantage Plan. Medicare Advantage Plans are private insurance products approved by Medicare because they include the same coverage as Parts A and B of original Medicare. These plans often include additional perks such as prescription drug benefits or vision coverage as well. Here are the most popular Advantage Plans in North Carolina:
Largest Medicare Advantage plans in North Carolina by number of covered seniors
Aetna
BlueCross BlueShield of North Carolina
Care N' Care
Humana
UnitedHealthcare
Medicare Advantage Plans sound great on paper, but there is a drawback: seniors must receive all of their healthcare from in-network providers whereas original Medicare is accepted throughout the country. A Raleigh-Durham Medicare broker can help your loved one determine if the benefits of an Advantage Plan are worth limiting their care to a defined network of physicians.
How many Medicare users in Raleigh-Durham compare their Medicare plans each year?
Medicare Advantage Plans offer different benefits and have different price points based on who you buy them from, so seniors could potentially save tons of money by reviewing their options with a licensed Medicare broker in Durham each year. Unfortunately, most seniors just renew the previous year's policy without input from a health insurance broker in Raleigh-Durham as illustrated by the chart below:
Medicare Advantage Plans change every year, so it's worth reviewing your loved one's options with a Raleigh-Durham Medicare broker even if your senior thinks they're satisfied with their coverage. Perhaps they could benefit from Part D prescription benefits or save money with a Plan G Medicare Supplement Plan. If there's an option out there with lower out-of-pocket costs or more comprehensive coverage, why not make a switch?
Where can I find reliable health insurance and Medicare brokers in Raleigh-Durham?
Choosing a health insurance broker in Fayetteville is a big decision that should not be taken lightly. Thankfully, our comprehensive guide to finding a Medicare broker can help you with every step along the way. If you're looking for guidance on how to talk about Medicare with your loved one, our guide will help. We've also included some proven tips for choosing a Raleigh Medicare broker. For example, you should always choose an independent health insurance broker in Durham because they can offer more choices than an agent for any specific company. We even give you some red flags to look out for. For instance, you should head back to the drawing board if your loved one's Medicare broker in Raleigh-Durham keeps pushing plans that you and your loved one have no interest in.
Raleigh-Durham's most knowledgeable health insurance and Medicare brokers
Health insurance is complicated, especially when the senior in your life is depending on you to help them find the coverage they need at an affordable price. Seasons is a trustworthy resource for anything that helps seniors optimize their golden years, so please utilize our free Raleigh-Durham Medicare resources to start researching local brokers today.