Find more resources in your city!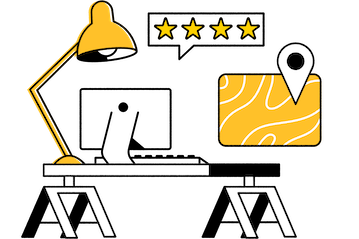 Start Exploring
Should your business be here?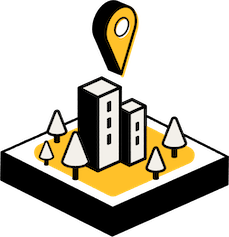 Add your business
What's the most popular Medicare Advantage network choice for seniors in New Orleans?
Medicare Part C is an increasingly popular choice for seniors who used to get Parts A, B, and D. Either choice covers medical, hospital, and prescription costs, but a Medicare Advantage Plan (Part C) often covers things like vision, hearing, dental, and sometimes fitness expenses like gym memberships. Medicare Advantage Plans are administered by private health insurance companies. The list below shows the most common Medicare Advantage Plan providers in Louisiana.
Largest Medicare Advantage plans in Louisiana by number of covered seniors
Humana
Peoples Health
UnitedHealthcare
Vantage Health Plan
WellCare
It is a fact that Medicare Advantage Plan members have to use providers within a specific network. It can be a real pain to try to find out what insurance plans all of your aging loved one's providers accept. Instead, work with a Medicare broker in New Orleans. They will do all the research to help you determine the best Medicare Advantage Plan provider in your area that covers all of your senior's current and potential providers.
How many Medicare users in New Orleans compare their Medicare plans each year?
Every year, seniors can change their Medicare coverage, whether their situation has changed or not, to find the most advantageous plan. Sometimes a new supplemental plan has come along, like Medicare Plan G, which covers extra costs like deductibles, copayments, and even foreign travel emergencies. Unfortunately, as the table below indicates, less than half of Medicare users compare plans annually.
It's understandable that many seniors don't compare plans annually because it can be difficult to fit all the moving parts together and come up with the right coverage. Working with a New Orleans Medicare broker makes all the difference. They know Medicare inside and out and can help you find the best coverage based on your senior's unique healthcare needs.
Where can I find reliable health insurance and Medicare brokers in New Orleans?
The best way to start your search for a health insurance broker in New Orleans is to view our listings and reviews. We also offer a comprehensive guide to finding a Medicare broker that covers things like finding a reputable broker and getting the coverage your loved one needs.
When you do search for a Medicare broker for your senior, make sure they have a Louisiana health insurance license and that they are an independent broker. This ensures that they are only looking out for your aging relative's best interests and have no stake in choosing a particular plan or provider for them. If you feel any pressure to pick a certain product or if the broker asks for banking information, walk away and find a more reputable New Orleans Medicare broker.
New Orleans's most knowledgeable health insurance and Medicare brokers
As a caregiver for your aging loved one, you want to make sure they get all the benefits they deserve. This means delving into the complexities of Medicare to find the best plan for their needs. This is so much easier when you use the services of a Medicare broker in New Orleans. At Seasons, we care about your loved one getting all their healthcare needs met. Use our free New Orleans Medicare resources to start your search for a reliable Medicare broker today.