Find more resources in your city!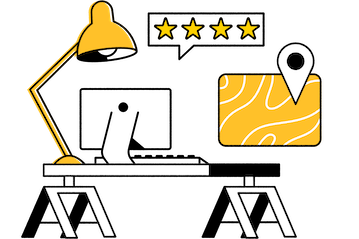 Start Exploring
Should your business be here?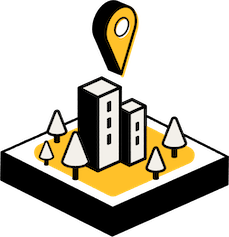 Add your business
What's the most popular Medicare Advantage network choice for seniors in Mobile?
Medicare Advantage Plans are private insurance offerings that are mandated by law to provide the same coverage as basic Medicare (Parts A and B). Insurers make them more attractive by offering additional perks such as prescription drug coverage, dental insurance, and lower out-of-pocket costs. However, seniors must stay within a prescribed network of healthcare providers to take advantage of their Part C plan. Here are the most popular providers of Medicare Advantage Plans in Alabama:
Largest Medicare Advantage Plans in Alabama by number of covered seniors
Unitedhealthcare Of The Midlands, Inc.
Humana Insurance Company
Blue Cross And Blue Shield Of Alabama
Viva Health, Inc.
Arcadian Health Plan, Inc.
Health insurance is not decided by popular vote, so the popular companies above may not fit your older adult's needs. A licensed Medicare broker in Mobile can help your loved one compare plans, figure out whether they would need to change physicians, and even quantify what any cost savings would look like in their monthly budget. Ultimately, a Medicare Advantage Plan may or may not be the right choice.
How old are Medicare supplement policy owners in Mobile?
While Medicare Advantage Plans vary substantially from company to company, Medicare Supplement Plans always provide the same coverage no matter who offers them. In other words, Plan G covers the same services at the same price point regardless of which insurance company is chosen. The data below illustrates how popular Medicare Supplement Plans are among younger seniors:
Again, just because a majority of seniors in the 65-74 bracket have Medigap plans doesn't mean that your senior needs one. The biggest benefit of Plan G is that it provides cost certainty against unexpected medical costs, and a Mobile Medicare broker can help your senior determine if that's something they need.
Where can I find reliable health insurance and Medicare brokers in Mobile?
Finding a Medicare broker in Mobile is relatively easy, but finding a great fit for your older adult can be considerably more challenging. Begin by typing each candidate's name into a search engine to verify their licensure and professional standing. Next, rule out any prospective health insurance broker in Mobile or Pensacola tied to a particular company. While captured agents generally do a good job of explaining products they've been instructed to sell, an independent broker can offer more options and ensure that your senior's plan addresses all of their needs.
Once you've narrowed the list of candidates under consideration, interview each person. If they don't treat your senior with the respect they deserve, they're out. Likewise if they use hard sell tactics or ask for personal banking information. Our comprehensive guide to choosing a health insurance broker contains more great tips, so bookmark it for future reference.
Mobile's most knowledgeable health insurance and Medicare brokers
Health insurance is complex and potentially expensive, a combination that seniors shouldn't have to deal with without expert support at the ready. A Mobile Medicare broker can answer any questions as they arise to keep your loved one on the right track as they are comparing Medicare plans. Seasons provides free Mobile health insurance resources such as local agent listings to get you started.