Find more resources in your city!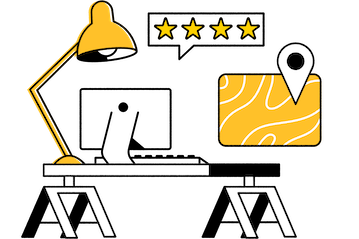 Start Exploring
Should your business be here?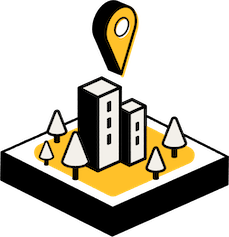 Add your business
What's the most popular Medicare Advantage network choice for seniors in Milwaukee?
One of the first big Medicare decisions your loved one will have to make is whether they want a Medicare Advantage Plan. Advantage Plans may offer numerous potential benefits such as lower out-of-pocket costs, vision and hearing insurance, and prescription drug coverage. However, policyholders are limited to their specific plan's network of physicians and medical facilities while original Medicare is accepted nearly everywhere in the country. Here are the most popular Advantage plans in Wisconsin:
Largest Medicare Advantage plans in Wisconsin by number of covered seniors
Gundersen Health Plan (Quartz)
Humana
Network Health
Security Health Plan of Wisconsin
UnitedHealthcare
While Quartz is the most popular option statewide, it may not be right for your loved one. Indeed, it might not behoove your senior to choose an Advantage Plan at all. Please use our resources to find a qualified Milwaukee Medicare broker who can talk them through the advantages and disadvantages of all of their options to help them find the best coverage for their specific situation.
How much should seniors in Milwaukee and across the country expect to spend out-of-pocket each year?
While Medicare provides valuable financial support to many seniors, the notion that it covers everything free of charge is a myth. Both original Medicare and Medicare Advantage Plans carry monthly premiums and may include deductibles or copays when your loved one receives care. The table below illustrates out-of-pocket healthcare expenses for Medicare patients:
That's not chump change, especially if your loved one is living on a fixed income. A Medicare broker in Milwaukee can introduce your loved one to multiple cost-saving measures to help them afford the coverage they need, whether that means looking at Medicare Supplement Plans, Part D drug coverage, or even Medicaid. The important thing is that your older adult receives the care they need to enjoy their golden years.
Where can I find reliable health insurance and Medicare brokers in Milwaukee?
Choosing a Milwaukee Medicare broker is a big decision that shouldn't be taken lightly. Fortunately, our comprehensive guide to finding a Medicare broker will help with every stage of the process. If you need help starting a conversation about health insurance, our guide can help with that. If you aren't sure what to ask a potential health insurance broker in Milwaukee, we can help with that too. For example, we advise working with independent brokers because they can explain more options than agents working for a specific insurance company. We also identify some of the most important red flags to watch out for. If a Medicare broker in Milwaukee keeps bringing up plans your loved one has no interest in or just gives off a bad vibe, you should probably look elsewhere.
Milwaukee's most knowledgeable health insurance and Medicare brokers
Researching Medicare plans can give anyone a headache, and you have to do your due diligence if you want your loved one to find the coverage they need. Please use the free Milwaukee health insurance resources available on Seasons to start searching for a great broker who can answer any questions you have.