Find more resources in your city!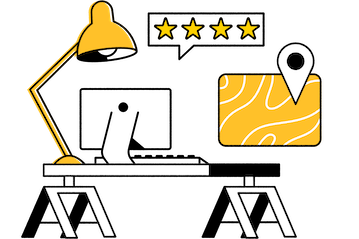 Start Exploring
Should your business be here?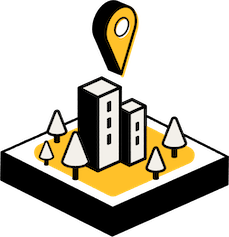 Add your business
What's the most popular Medicare Advantage network choice for seniors in Miami ?
A health insurance broker in Ft. Lauderdale can help your loved one determine if a Medicare Advantage Plan would be right for them. Advantage Plans are required by law to provide the same coverage as Original Medicare but may also involve cost savings, prescription drug coverage, and vision insurance depending on the chosen plan. However, seniors with a Medicare Advantage Plan have to choose in-network doctors and hospitals for all of their healthcare needs. Here are the most popular Advantage Plans in Florida:
Largest Medicare Advantage plans in Florida by number of covered seniors
Aetna
Anthem
Florida Blue
Humana
UnitedHealthcare
Generally speaking, Medicare Advantage Plans are great options if your loved one's doctors are in-network but aren't worth it if they would need to switch. Every senior has a unique situation though, so the best course of action is to contact a health insurance broker in Miami to review all of your senior's options.
What kind of coverage do seniors in Miami and beyond have?
Since Medicare has so many parts and plans, nobody really "has Medicare." Instead, seniors receive Medicare Parts A and B from the government (possibly with a Medigap plan from a private insurer) or equivalent Part C coverage through an Advantage Plan. The chart below illustrates the percentage of seniors based on health insurance coverage status:
Figuring out the logistics of such hybrid plans can be challenging but may also save your loved one a lot of money, so connect with a Medicare broker in Miami to learn more about what options might be available. A health insurance broker in Miami-Ft. Lauderdale can patiently explain the pros and cons of every plan to help you and your loved one make an informed decision.
Where can I find reliable health insurance and Medicare brokers in Miami ?
You'll have to do your research to find a great health insurance broker in Miami, and Seasons can help you get started. Our comprehensive guide to finding Medicare brokers includes everything you need to know, including how to broach the subject of health insurance and what your end goal should be. We also provide extensive tips on how to choose a Miami Medicare broker. For instance, you should choose an independent Medicare broker in Ft. Lauderdale because they can offer more options in an unbiased manner than employees at an insurance company. There's nothing wrong with looking elsewhere if your loved one doesn't feel comfortable with a broker, and you should never be pressured to share banking information with a health insurance broker in Miami-Ft. Lauderdale.
Miami 's most knowledgeable health insurance and Medicare brokers
A Medicare broker in Miami can simultaneously ensure that your loved one receives the coverage they deserve while sparing you a lot of work. If you're ready to start researching local brokers, please use our free Miami Medicare resources to begin the journey. It could be the best way to help your loved one live a happy and healthy life.