Find more resources in your city!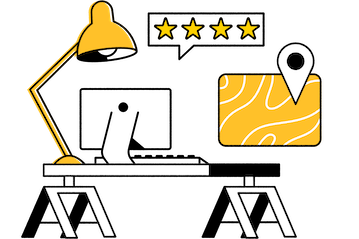 Start Exploring
Should your business be here?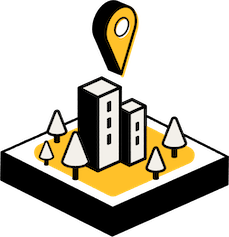 Add your business
What's the most popular Medicare Advantage network choice for seniors in Las Vegas?
Since Medicare Advantage plans are among the most confusing aspects of the program, it makes sense to talk about them specifically. Part C allows health insurers to provide Medicare-approved coverage encompassing Parts A and B plus additional benefits such as lower out-of-pocket costs or prescription drug coverage. In exchange, participants are limited to a defined network of doctors and healthcare facilities. Here are the most popular Medicare Advantage Plans in Nevada:
Largest Medicare Advantage plans in Nevada by number of covered seniors
Aetna
Anthem
Hometown Health Plan
Humana
UnitedHealthcare
Medicare Advantage plans can be tempting based on the extra services they can provide, but your loved one may not wish to leave their current doctor. A Las Vegas Medicare broker can help you and your loved one compare plans and choose the option that delivers the most value for their money.
What should seniors in Las Vegas know about Medicare?
Part D is another common Medicare sticking point. Part D covers prescription drugs, but it includes recommended vaccines in addition to pills and tablets. It's also run by private health insurance companies following rules prescribed by Medicare instead of directly by the government. Here are some more misconceptions regarding Medicare Part D prescription drug coverage:
Common misinformation about Medicare
Did not know that Medicare offers prescription drug coverage.
Mistakenly believe that Medicare Part D covers all prescription drugs.
Did not know that Medicare covers flu shots.
If your loved one has questions about Part D or any other aspect of Medicare, a licensed health insurance broker in Las Vegas can answer them within the context of their particular situation. For example, your loved one could ask whether a specific generic drug is covered or what their out-of-pocket expenses will be for insulin.
Where can I find reliable health insurance and Medicare brokers in Las Vegas?
Our comprehensive guide to finding a Medicare broker is the best place to commence your research. First, our guide will show you how to volunteer to help your loved one find the health insurance coverage they need without offending them. Next, we share best practices for locating a health insurance broker in Las Vegas such as favoring independent brokers for the selection they provide and walking away from a broker who is too pushy. We even provide a list of questions for you to ask your loved one's Las Vegas Medicare broker.
Las Vegas's most knowledgeable health insurance and Medicare brokers
Trusting your loved one's healthcare needs to a Medicare broker in Las Vegas can be scary but is likely the best way for them to find a great health insurance plan. Seasons provides free Las Vegas health insurance resources to help you get started, so please use them today to get your senior on a path toward a long and healthy life.