Find more resources in your city!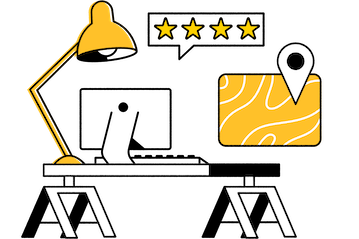 Start Exploring
Should your business be here?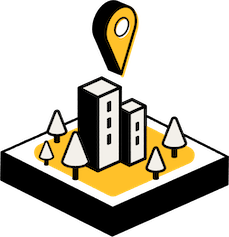 Add your business
What's the most popular Medicare Advantage provider choice for seniors in Lafayette?
A Lafayette Medicare broker can not only explain the ins and outs of Medicare Advantage (Part C) but can also help you find the right insurance provider out of the many options available in the state of Louisiana. Although Medicare Advantage plans are limited to providers within the network, they can save your senior a lot of out-of-pocket costs.
Largest Medicare Advantage Plans in Louisiana by number of covered seniors
Humana Health Benefit Plan of Louisiana
Peoples Health
Aetna Life Insurance Company
Humana Insurance Company
Care Improvement Plus South Central.
Enlisting the expert assistance of a Medicare broker in Lafayette is one of the best and easiest ways to figure out which Medicare Advantage plan is the right fit for the senior in your life. Part C plans still include Original Medicare but offer additional coverage for things like vision and dental.
What should seniors in Lafayette know about Medicare?
In order to choose the best Medicare plan, it is important to be equipped with the knowledge to make an informed decision. However, because navigating the system and all the complex information available can often be daunting or overwhelming, many people end up being misinformed about things like the benefits and coverage provided, as can be seen below:
Common misinformation about medicare
Did not know that Medicare offers prescription drug coverage.
Mistakenly believe that Medicare Part D covers all prescription drugs.
Did not know that Medicare covers flu shots.
If you and your senior are not quite sure how Medicare works and what the coverage entails, a health insurance broker in Lafayette can help you to understand each of the components. They can explain how Part A and B work and whether Part C, D, and G are options worth considering in your senior's unique situation. An informed choice is always the best choice.
Where can I find reliable health insurance and Medicare brokers in Lafayette?
A good place to start your search is to make sure that the Lafayette Medicare broker you are considering has the necessary experience and qualifications. It's also important to check whether they have the licensing required to practice as an insurance broker in the state of Louisiana. Don't hesitate to ask for references and follow up personally with each one. Consider looking for an independent broker rather than one that is employed by a big company because they will be able to offer you and your senior more options. Take your time to shop around and don't allow anyone to pressure you into making a decision or choose plans that you are not interested in because that can be a red flag. Our comprehensive guide to finding a Medicare broker offers a wealth of information to help you make the right choice for your senior.
Lafayette's most knowledgeable health insurance and Medicare brokers
At Seasons, we know how important it is to you that your senior is always able to access the quality medical care they need and deserve. A good health insurance broker in Lafayette can help you choose the right plan to ensure that your senior is well taken care of throughout their golden years. Our free Lafayette health insurance resources can help connect you with the right professional to meet your senior's needs.