Find more resources in your city!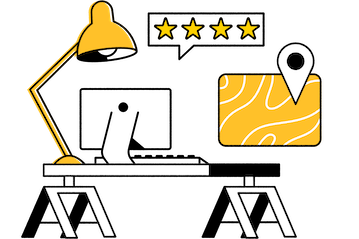 Start Exploring
Should your business be here?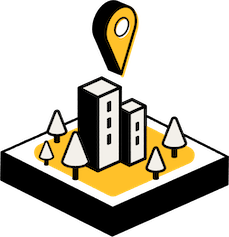 Add your business
What's the most popular Medicare Advantage network choice for seniors in Jacksonville?
While most seniors still use Medicare Parts A and B for medical and hospital care along with Part D for prescriptions, an increasingly popular choice is Part C. Known as the Medicare Advantage Plan, Part C covers all the things Parts A and B cover, as well as, in some cases, prescriptions, vision, hearing, dental, and more. Part C is run by private health insurance companies. The most popular health insurance companies seniors are covered by are listed below.
Largest Medicare Advantage plans in Florida by number of covered seniors
Aetna
Anthem
Florida Blue
Humana
UnitedHealthcare
It is true that when using the Medicare Advantage Plan, seniors are limited to a network of providers that accept the insurance that they choose. That's why it's so important to work with a knowledgeable Jacksonville Medicare broker. They can look at all of your senior's providers and let them know which plans will allow them to keep their current providers. They will also consider which nearby hospitals are covered by area Medicare Advantage Plan insurers.
What do seniors in Jacksonville choose as The most common Medicare supplement plans?
In addition to the Medicare Advantage Plan, or Parts A, B, and D, seniors can choose from several Medicare supplemental plans. These plans are also known as Medigap plans because they cover the gaps in Medicare coverage. The table below indicates the percentage of Medicare patients who use certain Medicare supplemental plans.
Plan G is by far the most popular plan, which is probably because of all the coverage it provides. It covers almost all coinsurance and copayments along with some deductibles, excess charges, and even foreign travel emergencies. Another popular option is Plan N. This covers some of the same things as Plan G but with a lower price tag. A professional Medicare broker in Jacksonville can look at your senior's needs each year and help you choose the right supplemental plan, medically and financially.
Where can I find reliable health insurance and Medicare brokers in Jacksonville?
The best place to start your search for a health insurance broker in Jacksonville is right here, with Seasons. We offer the top listings and reviews available. If you're unsure how to go about it, view our comprehensive guide to finding a Medicare broker. This guide covers all the issues in depth, like finding a reputable broker and getting your loved one the coverage they need.
There are some items you should always look for when searching for a Medicare broker in Jacksonville. For one, they should have a health insurance license in Florida, which you can look up using a search engine. Second, you want an independent broker as opposed to one who works for a particular insurance company. That way, their only agenda is finding your senior the best plans for them.
Jacksonville's most knowledgeable health insurance and Medicare brokers
As a caregiver, you want your loved one to age well and go feel taken care of. Rather than spending hours and hours researching Medicare plans, trust that job to a reliable Jacksonville Medicare broker. They can do the work while you spend quality time with your loved one. At Seasons, we care about helping you stay close with your aging relative. Use our free Jacksonville Medicare resources to find the care your senior needs.