Find more resources in your city!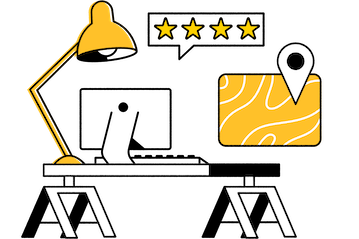 Start Exploring
Should your business be here?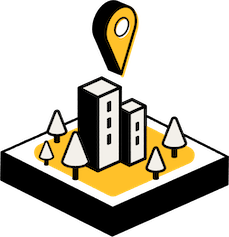 Add your business
What's the most popular Medicare Advantage network choice for seniors in Honolulu?
There are two primary types of Medicare. Original Medicare is government-run and combines Parts A and B, which covers hospital insurance and medical insurance. Alternatively, Plan C is private healthcare that combines multiple plans to help seniors get the most out of their insurance. Plan C is a popular solution due to the lower out-of-pocket expenses.
Largest Medicare Advantage Plans in Hawaii by number of covered seniors
Care Improvement Plus South Central Insurance Co.
Hawaii Medical Service Association
Kaiser Foundation Health Plan, Inc.
Humana Insurance Company
Wellcare Health Insurance Of Arizona, Inc.
With so many options to choose from, it can be overwhelming to consider your aging relative's options. When older adults work with a reputable Honolulu Medicare broker, they can identify their budgeting needs, health goals, and other qualities that can influence the specific things they'll need from their health insurance. From there, they'll introduce you to the plans that check off the most boxes from your loved one's requirements and assist them with enrollment in their chosen plan.
How many Medicare users in Honolulu compare their Medicare plans each year?
As a general rule of thumb, it's worth reviewing Medicare or health insurance plans on an annual basis. Many things can change over the year, whether the senior in your life experiences a decline in their health or an improvement in it. Let's look at how many Medicare users compare their plans:
A Medicare broker in Honolulu can guide your loved one as they consider any changes they may need to make to their plan, such as Plan D to receive assistance with prescription drugs or switching from Original Medicare to Part C, or Medicare Advantage. Their health insurance or Medicare broker can help them focus on their priorities as they arrive at a decision.
Where can I find reliable health insurance and Medicare brokers in Honolulu?
A Honolulu Medicare broker or health insurance broker can help your aging loved one maintain a sense of independence as they make decisions about their healthcare needs. With our comprehensive guide to finding a health insurance broker, you can learn more about Medicare and health insurance, as well as ways that you can go about vetting prospective brokers for your loved one.
Before making your decision, check online to verify that the health insurance broker in Honolulu is licensed within the state. One can find this information online with a web search. You'll want to choose an independent broker, as they are free to provide a wider range of solutions. Be sure that your loved one is comfortable with them, as they'll need to feel confident in their health insurance or Medicare broker.
Honolulu's most knowledgeable health insurance and Medicare brokers
It's natural to want to make sure that the senior in your life can access healthcare that accommodates their unique needs, both emotionally and physically. With the free Honolulu health insurance resources above, you can help your loved one connect with someone who understands the system and can help them find the ideal plan for them. Start your search for a reputable Medicare broker in Honolulu today.