Find more resources in your city!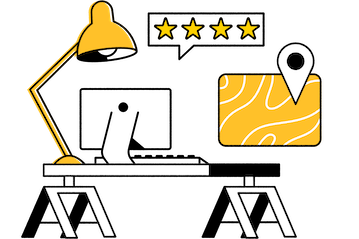 Start Exploring
Should your business be here?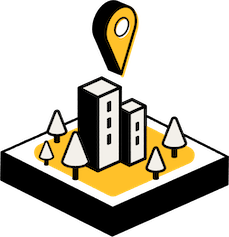 Add your business
What's the most popular Medicare Advantage network choice for seniors in Fort Myers?
While people choose healthcare plans based on their specific situation, Medicare Advantage is a popular choice among seniors. Also known as Part C, Medicare Advantage bundles different parts together, typically including Parts A, B, and D. This solution is appealing for a variety of reasons, such as coverage for vision and prescription drugs. Let's take a look at the top private insurance companies providing coverage for Medicare Advantage:
Largest Medicare Advantage Plans in Florida by number of covered seniors
Humana Medical Plan, Inc.
Care Improvement Plus South Central Insurance Co.
Preferred Care Partners, Inc.
Careplus Health Plans, Inc.
Aetna Life Insurance Company
Regardless of the popularity of particular plans, you'll want to choose a solution that is ideal for your aging loved one. For example, if they are primarily focused on hospital and medical insurance, they may prefer to enroll in Original Medicare's Part A and B plans. A Medicare broker in Fort Myers can lead your loved one through the process to help them select the option best for them.
What should seniors in Fort Myers know about Medicare Advantage enrollment over time?
In the past, it was challenging for people to access healthcare. However, with the support of federal health insurance programs, seniors can more easily receive the coverage they need to age comfortably and securely. Throughout the past 10 years, we have seen a rise in enrollment in Medicare, allowing millions to receive medical support when they need it.
While the numbers are positive, there are still people who are without health insurance. By working with a Fort Myers Medicare broker, you can have your loved one play an active role in the decision-making process, which can help them feel more confident and in control of their future.
Where can I find reliable health insurance and Medicare brokers in Fort Myers?
While it can be daunting to begin the healthcare process on your own, you can trust in a reputable Fort Myers Medicare broker to help you and your elder better understand the plans, payments, and other details. Once you've put together a list of prospective brokers, you'll want to eliminate those that aren't forthcoming about references, background experience, and other important details. Further, you'll need to verify that they are licensed to practice as a health insurance broker in Fort Myers.
When you've compiled a list of options, make a point to meet with them and your loved one. The senior in your life can get an idea of how well they mesh together while you can identify red flags, such as pushing plans you aren't interested in. Our comprehensive guide to finding a health insurance broker or Medicare broker can help you learn more.
Fort Myers' most knowledgeable health insurance and Medicare brokers
A Medicare broker in Fort Myers and Naples can be an invaluable resource for your family. As our loved ones age, the need for health insurance or Medicare increases, as they are more susceptible to illness, injury, and other concerns. With the right kind of health insurance, your family can trust that the senior in your life can receive the support and treatment necessary to remain healthy. Dive into the free Fort Myers health insurance resources above to get started in your search as quickly as possible.