Find more resources in your city!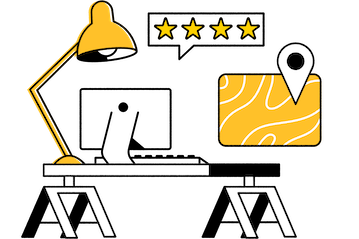 Start Exploring
Should your business be here?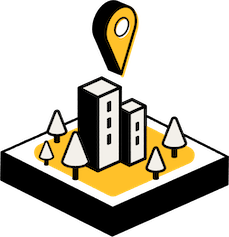 Add your business
What's the most popular Medicare Advantage network choice for seniors in Baltimore?
Most recipients of Medicare use Plans A and B for their medical and hospital coverage. However, an increasingly popular choice is Plan C, or the Medicare Advantage Plan. These are plans offered by private insurance companies that cover the same things as Plans A and B as well as prescriptions, vision, dental, and often more. The most popular Medicare Advantage Plan providers in Maryland are listed in the table below.
Largest Medicare Advantage plans in Maryland by number of covered seniors
Aetna
Cigna
Johns Hopkins Healthcare
UnitedHealthcare
University of Maryland Health Advantage
Note that Plan C participants are limited to using providers within a predetermined network to gain the full advantages of the plan. It's important that your loved one's health insurance broker in Baltimore take this into consideration when helping them choose a particular plan over all the others. They should make sure your senior's current providers are covered under the particular insurance provider they choose.
What do seniors in Baltimore choose as The most common Medicare supplement plans?
Medicare recipients can also choose from a variety of supplemental plans. For example, Plan G covers your percentage of any medical benefit that original Medicare covers except for the outpatient deductible. This is the most popular Medicare Supplement Plan as shown in the table below. Another popular supplemental plan is Plan N, which has lower premiums than Plan G, but does not cover Part B excess charges, whereas Plan G does cover these costs.
You can start to see why it's so confusing for so many seniors to determine which plan is right for them. A Medicare broker in Baltimore will, at no charge, go through all the options and help your loved one decide which plan(s) are right for them. Whether they're choosing between Plans A and B or Plan C or choosing which supplemental plan will be best for them, a qualified health insurance broker in Baltimore can guide them to the right options.
Where can I find reliable health insurance and Medicare brokers in Baltimore?
A good start is to use our listings and reviews to find a Baltimore Medicare broker who meets your aging relative's needs. A good place to get in-depth information regarding the topic is our comprehensive guide to finding a health insurance broker. This guide covers how to find a reputable broker and get your loved one the coverage they need.
When searching for a Medicare broker in Baltimore, be sure to choose an independent broker, not one who represents a particular insurance company. This way, you can be sure they have the senior's best interests in mind and aren't coming to the appointment with an agenda of their own. Also, check Google to make sure they have a Maryland health insurance license. Walk away from any broker that tries to pressure your loved one to choose certain products or asks for banking information.
Baltimore's most knowledgeable health insurance and Medicare brokers
It's important that your loved one have access to healthcare that is respectful and accommodates their mental and physical needs. Make use of our free Baltimore health insurance resources to find the right broker for your aging relative. Seasons cares about helping you and your loved one find the right Medicare broker in Baltimore for their unique situation.