Find more resources in your city!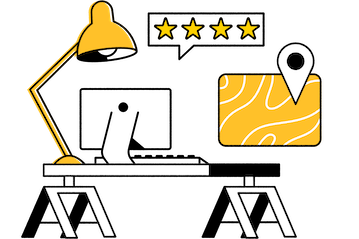 Start Exploring
Should your business be here?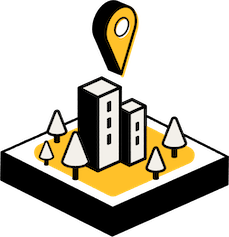 Add your business
What's the most popular Medicare Advantage provider choice for seniors in Augusta?
A recent survey of the most popular providers of Medicare Advantage Plans in Georgia may give you a sense of which options you should be considering. For example, Humana Insurance Company is the clear winner in terms of popularity, while Wellcare of Georgia is the fifth-most-popular provider of Medicare Advantage Plans.
Largest Medicare Advantage Plans in Georgia by number of covered seniors
Humana Insurance Company
Care Improvement Plus South Central Insurance
Sierra Health and Life Insurance Company
Humana Employers Health Plan of Georgia
Wellcare of Georgia
On the other hand, popularity alone may not tell you much about a provider. A Medicare broker in Augusta can help you examine each provider in a more detailed manner — going beyond surface-level attributes like popularity and assessing things like affordability, coverage, and other details that you may only find in the "fine print."
How familiar are seniors in Augusta with Medicare plans?
Without assistance from a Medicare broker in Augusta, it may be difficult to figure out the complexities of the health insurance industry. A recent study shows that over one-third of Americans essentially have no idea how Medicare works, while a significant portion are unaware that Medicare is a multi-component system.
Recent study shows medicare is a foreign concept
Aren't familiar with Medicare at all.
Thought Medicare was a single unified system.
Know there are multiple components to Medicare.
Not only can an Augusta Medicare broker guide you toward the most affordable and effective provider available, but they can also educate you about Medicare as a whole. For example, you might learn that Medicare A and B are run by the government, while supplemental plans like Medicare C and D are offered by private companies.
Where can I find reliable health insurance and Medicare brokers in Augusta?
An Augusta Medicare broker is probably ready and waiting to assist you at a moment's notice. The real question is how to connect with these individuals. One of the most important things to consider is the fact that these individuals earn a commission on each policy they sell, which is paid by the insurance company. In other words, their services are completely free for caregivers and seniors. This means that there's no sense in waiting before getting in touch with a Medicare broker. Once you're ready to take action, you can check out the various free Augusta Medicare resources offered by Seasons — such as our online listings. These listings contained detailed information and reviews on each broker. You can also check out our comprehensive guide to choosing a Medicare broker to learn more about what to look for. For example, AHIP certification is widely-respected throughout the entire nation, and brokers may not be permitted to offer any Medicare plans if they fail the annual AHIP certification test.
Augusta's most knowledgeable health insurance and Medicare brokers
While there are plenty of other tasks that demand your attention as a caregiver, organizing Medicare for your loved one should definitely be a priority. Because when an unthinkable medical emergency occurs, you don't want to scramble for healthcare coverage at the last minute. Check out Seasons today for free Augusta health insurance resources.