Find more resources in your city!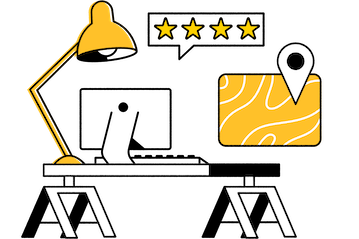 Start Exploring
Should your business be here?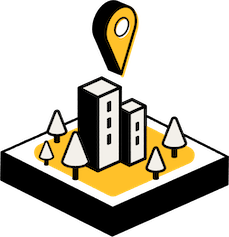 Add your business
What's the most popular Medicare Advantage provider choice for seniors in Anchorage?
Medicare Advantage (Part C) is a unique offering among Medicare options. It typically combines Original Medicare, which constitutes Part A (hospital insurance) and Part B (medical insurance), with prescription drug coverage (Part D). It might also include additional coverage options like dental, vision, or hearing. While Plan C limits customers to specific networks, there are typically several to choose from. Here is a look at the most popular Medicare Advantage plans in Alaska:
Largest Medicare Advantage Plans in Alaska by number of covered seniors
Aetna Life Insurance Company
Sierra Health And Life Insurance Company, Inc.
Humana Insurance Company
Anthem Insurance Companies
Lasso Healthcare Insurance Company
It's good to note that Medicare Advantage plans often have lower out-of-pocket expenses. But, of course, there are pros and cons to any type of plan, which is why it's important to shop around. A reputable Medicare broker in Anchorage can go over all options available to your senior to determine which are best based on your loved one's health care needs and budget.
What do seniors in Anchorage choose as the most common Medicare Supplement Plans?
Seniors who opt for Original Medicare (Part A and Part B) often realize that some expenses are not covered. For instance, they might still be responsible for copayments, coinsurance, deductibles, and other out-of-pocket expenses. Medicare Supplemental Plans (or Medigap plans) help fill these financial "gaps." Here is an overview of the most common Medigap plans:
As with other Medicare plans, it's not always easy to know if Plan G, Plan N, or other Medigap options are best. Your senior might even be unsure about whether they'd like a Medigap plan or Medicare at all. They should spend as much time researching plans as possible to make an informed decision. An Anchorage Medicare broker is the right professional to aid your loved one's decision-making process.
Where can I find reliable health insurance and Medicare brokers in Anchorage?
Choosing the wrong insurance plan could have short- and long-term consequences for your senior. In the short term, your loved one could face financial challenges if they're unable to afford a high monthly premium or their plan doesn't cover expected expenses. Over time, their health could suffer if they opt out of getting the care they need due to fears of high costs. Working with a reputable health insurance broker in Anchorage can help your senior make the right decision, but of course, you'll need to find the best broker for your loved one.
To begin your search for a qualified Anchorage Medicare broker, it's good to find out if prospects have an Alaska health insurance license. This information is easy to find via a quick Google search. It's also important to confirm that a broker is independent as opposed to a captive agent since independent brokers have more options. When speaking with a broker, if your senior ever feels pressured to choose a plan or share private banking information, this is a person they'll want to avoid.
Learn more about this topic by reviewing our comprehensive guide to finding a Medicare broker.
Anchorage's most knowledgeable health insurance and Medicare brokers
Securing the right health insurance coverage can make a huge difference in your loved one's well-being. They deserve the ability to age with dignity and grace and should always feel confident that their health will not be compromised by a health insurance plan that doesn't align with their needs and budget. A trustworthy Medicare broker in Anchorage can help your senior choose the best plan for them. Explore our free Anchorage health insurance resources to begin your search for a great broker today.