Find more resources in your city!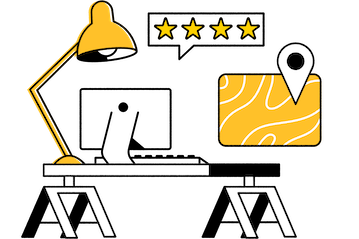 Start Exploring
Should your business be here?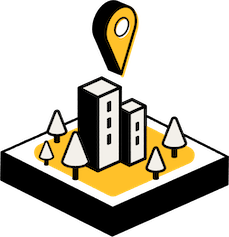 Add your business
What to look for when selecting a senior financial advisor in Hartford
Word of mouth is the best form of advertisement, and it's the best way to find a qualified senior financial advisor in New Haven. Talk to other seniors you know and get referrals for financial advisors that specialize in the issues seniors deal with like retirement savings, retirement spending, and retirement investing, as well as avoiding financial fraud and scams. Once you've received some referrals, check industry databases like the Financial Planning Association's to make sure the advisors you're considering are certified and legitimate. Also, check to make sure they're a fiduciary. If so, they are legally required to put their clients' needs first and not offer financial products that may not fit your loved one's needs. These measures are the way go to when looking for qualified Hartford financial advisors for seniors. Don't rely on their title – a financial advisor can label themselves as a "senior advisor" or "retirement advisor" without being qualified for this specialization.
Facts and figures about senior financial advisors in Hartford
How much should seniors save for retirement in Hartford?
If your loved one starts meeting with a senior financial advisor in Hartford early enough, they may have time to choose how much they will have ready in savings upon their retirement. The following table with information from World Population Review outlines the national and Connecticut averages as to retirement age and life expectancy, along with how much seniors need to have in savings to live comfortably.
| | Savings Required to Live Comfortably | Average Retirement Age | Average Life Expectancy | Average Yearly Expenses |
| --- | --- | --- | --- | --- |
| USA | 947819.32 | 64 | 78.2 | 54708.22 |
| Connecticut | 1245691 | 65 | 80.6 | 66543 |
As you can see, the cost of retired living in Connecticut is quite a bit higher than the national average. This makes it all the more important that your loved one works with a trusted senior financial advisor in Hartford-New Haven. Their advisor can help them reach their retirement financial goals using realistic information.
How much might seniors in Hartford have saved for retirement?
If you compare the information below, provided by CNBC, to the table above, you'll notice just 12% of seniors aged 60-69 have enough in savings to retire comfortably in Connecticut. That leaves the vast majority of seniors in Connecticut unprepared to have a comfortable retirement.
With the help of a qualified New Haven financial advisor for seniors, your loved one can focus on being one of the prepared seniors. Living comfortably entails being able to afford basics like groceries, utilities, and mortgage payments as well as being able to spend their time doing the activities they most love.
Why it's important to work with a trustworthy financial advisor in Hartford
Unfortunately, not all senior financial advisors are in the business to benefit their clients. Just as in any industry, there are financial advisors who look out for themselves first and foremost. That's one reason why you should choose an advisor who is a fiduciary. Not all financial advisors who are not fiduciaries are going to commit fraud, but they may attempt to sell your loved one financial products that earn the advisor kickbacks and aren't the best choice for the senior. By working with a fiduciary senior financial advisor in Hartford who has good recommendations from people you know, you can help your loved one avoid financial troubles during their retirement.
Financial advisors for seniors in Hartford
Helping your loved one connect with a qualified financial advisor can give both them and you peace of mind regarding their finances as they head into retirement. Being financially secure can help seniors better enjoy their golden years. Allow us to assist you as you search for a Hartford financial advisor for seniors today.