Find more resources in your city!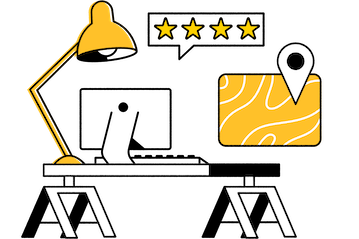 Start Exploring
Should your business be here?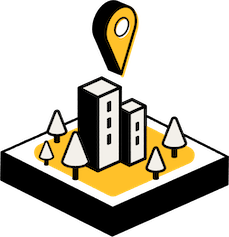 Add your business
What to look for when selecting a senior financial advisor in Hampton Roads
Norfolk financial advisors for seniors are a diverse group so it's important to find the right fit for your loved one. We advise looking for a strong communicator who will be able to explain complex financial terminology in layman's terms that your loved one can understand. Likewise, your loved one should feel comfortable asking any questions they have to ensure that all of their needs are met.
Your loved one should also be able to meet their senior financial advisor in Hampton Roads wherever and whenever works best for them. If they do volunteer work on Wednesdays, they shouldn't have to cancel because that's the only time their advisor is available. Furthermore, meetings should take place online, in person, or by phone depending on what the senior in your life feels most comfortable with.
Finally, make sure that your loved one's Portsmouth financial advisor for seniors has the expertise you're searching for.
Facts and figures about senior financial advisors in Hampton Roads
How much should seniors save for retirement in Hampton Roads?
Picking a retirement target can be difficult because your loved one doesn't know exactly how long they'll live or how much they'll spend each year. That said, we recommend looking at average data to get a sense of what to expect. WorldPopulationReview.com compared the cost of retirement in Virginia to the national average:
| | Savings Required to Live Comfortably | Average Retirement Age | Average Life Expectancy | Average Yearly Expenses |
| --- | --- | --- | --- | --- |
| USA | 947819.32 | 64 | 78.2 | 54708.22 |
| Virginia | 884833 | 65 | 79.1 | 52295 |
Virginia is more affordable than population centers such as California or New York, but your loved one will still need nearly $900,000 to live comfortably during retirement. A Hampton Roads financial advisor for seniors can help them create a savings plan that turns that number from a pipe dream into a realistic expectation.
Why are Hampton Roads seniors and others expecting to work past age 65?
Many Americans would like to retire at age 65 but don't expect that they will. There are several reasons for this including personal choice, but a lack of money saved for retirement is the primary driver of the decision. The statistics below come from a study conducted by Northwestern Mutual in 2019:
Will Keep Working After 65 Because They Don't Have Enough Money
Will Keep Working After 65 Because They Don't Feel Social Security Benefits Will Cover Their Needs
Will Keep Working After 65 Because of Rising Costs Including Healthcare
Almost 80% of seniors aren't confident that their retirement account is ready to rock, while more than half acknowledge that Social Security won't make up the difference. A Newport News financial advisor for seniors can help your loved one feel prepared to retire when the time comes by helping them create a personalized savings plan.
Why it's important to work with a trustworthy financial advisor in Hampton Roads
Hampton Roads financial advisors for seniors are supposed to act as fiduciaries, meaning that they put their client's interests before their own. Sadly, some bad actors in the space are looking to rob vulnerable seniors of their hard-earned money by pretending to be Norfolk financial advisors for seniors. The best way to avoid these people is to thoroughly research every candidate on your shortlist. Our site is a great source of unbiased information you can use to find a trustworthy senior financial advisor in Newport News, and organizations like the AARP can help as well. You should also double-check the legitimacy of any qualifications just to make sure your loved one gets what they are expecting.
Financial advisors for seniors in Hampton Roads
Setting your loved one up with a fantastic senior financial advisor in Hampton Roads can provide peace of mind because you'll know they'll have a responsible financial plan without your direct involvement. Why not use our resources to find your loved one a Portsmouth financial advisor for seniors right now?