Find more resources in your city!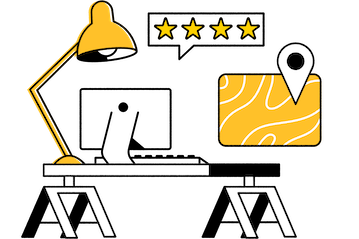 Start Exploring
Should your business be here?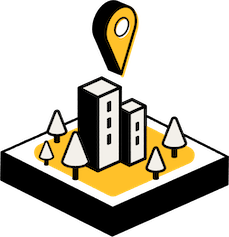 Add your business
How much should seniors save for retirement in Greenville?
The first real step on the retirement planning journey is to figure out how much money your senior actually needs to live comfortably. According to the most recent data, modern seniors in North Carolina need a fair chunk of change to achieve this goal — approximately $865,000 to be exact. Although this might sound like a high number, a senior financial advisor in Greenville can help your senior explore a range of strategies to achieve financial security.
| | Savings required to live comfortably | Average retirement age | Average life expectancy | Average yearly expenses |
| --- | --- | --- | --- | --- |
| USA | $944,280 | 64 | 78.2 | $54,700 |
| North Carolina | $865,499 | 63 | 77.8 | $48,733 |
Your senior might not necessarily need $865,000 in the bank to live comfortably. A senior financial advisor in Greenville could assess other aspects of their wealth, such as dividend-paying stocks. They might also have the opportunity to pursue a reverse mortgage. The goal may necessarily be to have $865,000 in the bank, but rather to have about $48,700 per year to cover your senior's living expenses.
How long can seniors in Greenville expect their retirement savings to last?
You should also consider how long your senior's retirement will last when approaching the retirement planning process. While this is a difficult topic for both seniors and caregivers to confront, it helps you budget savings more accurately. Recent statistics show that the vast majority of seniors spend about 10 years in retirement before ultimately passing away. These difficult topics can be easier to address with a Greenville financial advisor for seniors at your side.
While it can be difficult to accept that your senior will be leaving you within just one decade, the good news is that your family can address this financial burden in a relatively easy manner with help from a Greenville financial advisor for seniors. Of course, no two seniors are identical, and some might live for much longer than others.
What to look for when selecting a senior financial advisor in Greenville
It's always a good idea to establish clear goals before you head into your first consultation with a financial advisor. What do you want to achieve? What do you define as a "comfortable retirement?" The answer to these questions depends on the unique attributes and preferences of your senior. They might be perfectly okay with losing access to some of the luxuries they previously enjoyed. On the other hand, they might have more expensive tastes than others. Determine what your senior is willing to sacrifice — if anything. Establishing a set of goals gives your new financial advisor important information to work with as they create a personalized action plan based on your senior's unique needs. You can also check out our free comprehensive guide to choosing a financial advisor for seniors for more information.
Financial advisors for seniors in Greenville
There are plenty of qualified, certified, and trustworthy financial advisors in your area who can help you plan the perfect retirement for your senior. Finding dependable options has never been easier with online resources provided by Seasons, so browse our listings today and start crafting a retirement that provides your senior with both comfort and financial security.