Find more resources in your city!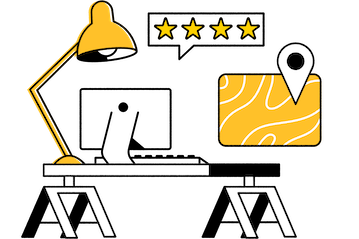 Start Exploring
Should your business be here?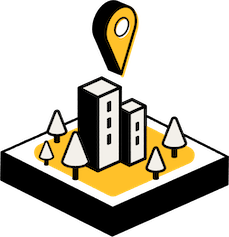 Add your business
How many households in Washington D. C. and statewide have pets?
Owning a pet is a popular choice for many households in the D. C. area and across the country. Individuals and families of all ages love having the constant companionship and unconditional love that having a pet can provide. While households might adopt pets ranging from rabbits and hamsters to iguanas and snakes, there's no doubt that cats and dogs are among the most popular choices. Take a look at cat and dog ownership in Washington D. C.:
In Washington, D. C., dogs slightly edge out cats in popularity, but both are amazing companions. Fortunately, no matter the type of pet your senior has chosen as their favorite friend, there is fantastic pet care in Washington D. C. and Hagerstown to help. Your older adult might need help getting their pet to veterinary appointments or desire assistance with giving baths. You can locate a great Washington D. C. mobile vet or other in-home pet care services in Washington D. C. to provide top-notch help.
What are some positive effects pets have on seniors in Washington D. C.?
There's no doubt that a playful puppy or kitten can make the home of a senior a lively place. Even a pet who has more years under their belt can make lounging in front of the TV more enjoyable. Companionship is a major benefit of owning a pet as a senior, but the perks don't end there. Here are some extra positives of having a pet as an older adult:
The positive effects of pets on seniors
Reduction of blood pressure
Reduction of depressed mood by increasing serotonin and dopamine levels
Reduction of visits to a doctor. Increased opportunities to exercise
Opportunity to meet new people
Reduction in loneliness.
According to the information above, seniors who own pets experience a variety of positive effects, including better health through exercise and other social activities. They can also meet new people and enjoy a reduction in loneliness. In order to enjoy all of the perks, it's important for your senior to keep their companion happy and healthy. Finding caring in-home pet care services in Washington D. C. can help your loved one accomplish this goal.
What should I look for in a Washington D. C. pet service?
When searching for quality in-home pet care in Washington D. C., you'll want to look for services that align with your senior's needs. Determine whether they would benefit from a pet sitter in Washington D. C. or could use pet care in Hagerstown that focuses on grooming, dog walking, yard cleaning, feeding, training, or other types of services.
If you'd like more advice, you can explore our comprehensive guide to finding in-home pet services. When reviewing this guide, you can learn what makes a good pet care service and how to find the right pet care in Washington D. C. for your loved one.
Caring, trustworthy pet services in Washington D. C.
Locating in-home pet care in Washington D. C. for your senior can make a world of difference in their ability to care for their pet. To simplify your search, Seasons offers a variety of free Washington D. C. in-home pet care resources. Be sure to explore these resources to find a reputable service that can help your loved one age in place independently and joyfully with their favorite friend.