Find more resources in your city!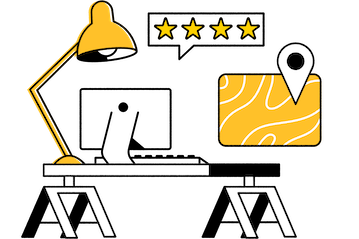 Start Exploring
Should your business be here?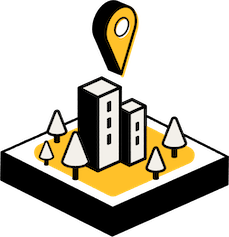 Add your business
How many households in San Diego and statewide have pets?
Pets can help kids learn responsibility, create openings for young adults to meet new people, and provide companionship to seniors. As such, many people have had pets for their entire lives and would feel disoriented if they were suddenly taken away. The chart below reveals how many households in California own cats and dogs.
One of the most challenging aspects of aging is adapting to changing circumstances, and removing an established pet from your loved one's home can make it even more difficult. In-home pet care in San Diego is a great way to make sure that your loved one's animals are well-cared for without leaving your senior's house.
What are the health benefits reported by seniors with pets in Piedmont Triad?
If you've ever owned a pet, you know how they can change our lives for the better. Seniors often realize these benefits to an even stronger degree than others, and they may need an extra coping mechanism for all of the changes surrounding them. The chart below highlights some of the health benefits self-reported by seniors who have pets in their lives:
That's only a partial list, and already it is clear that removing a pet from your loved one's home is not in their best interest. Instead, take advantage of professional pet care in San Diego to ensure that your loved one's cat has nice trimmed claws or that their dog gets all of the exercise they need. You'll be helping everyone stay safe and happy.
What should I look for in a San Diego pet service?
In-home pet care services in San Diego take many forms to meet the needs of all of the seniors who rely upon them. For example, a San Diego mobile vet can administer vaccinations, perform routine check-ups, and prescribe medications without forcing your loved one to leave home. Similarly, mobile grooming services ensure that pets look their best even if their owners can no longer comb their hair. A pet sitter in San Diego can handle daily tasks such as meals and refilling the water bowl, or pet food could be delivered to your older adult's home so they never forget to buy more. The possibilities are endless when it comes to pet care in San Diego.
Seasons has created a comprehensive guide on pet care for seniors that you can use to navigate every stage of the selection process.
Caring, trustworthy pet services in San Diego
We know that you don't want your loved one to lose the animals that bring them so much happiness, but you might not be sure how to help. Seasons provides free San Diego in-home pet care resources like local provider listings and reviews, so please make good use of them. It could be easier to find in-home pet care in San Diego for your loved one's furry companions than you might expect!