Find more resources in your city!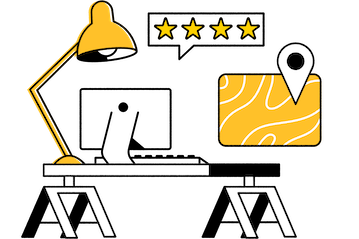 Start Exploring
Should your business be here?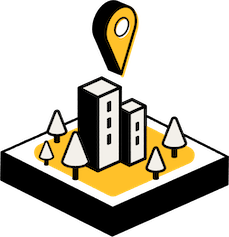 Add your business
How many households in Richmond and statewide have pets?
Pets are known to give households lots of joy and laughter. It's likely the reason that so many choose to take on pet adoptions. While some families choose exotic pets like rodents, reptiles, or birds, most seem to adopt traditional pets like cats and dogs. The following AVMA data highlights the percentage of Virginia households that own either a cat or dog:
Your senior might have a preference for a cat, dog, cockatoo, or bearded dragon. No matter the pet they choose as their companion, it's important that they feel confident in their ability to provide quality care. If your elderly loved one is having trouble in this area, it's good to know that plenty of services offer quality pet care in Richmond or Petersburg. Whether your aging loved one wants help from a pet sitter in Richmond or Petersburg pet daycare, there are many options available.
What are some positive effects pets have on seniors in Richmond?
Owning a pet offers a tremendous number of perks to people in all age groups, but seniors seem to enjoy an even greater number of them. The following data from the Abramson Center highlights the different types of benefits older adults can enjoy when they opt to own a pet:
The Positive Effects of Pets on Seniors
Reduction of blood pressure
Reduction of depressed mood by increasing serotonin and dopamine levels
Reduction of visits to a doctor. Increased opportunities to exercise
Opportunity to meet new people
Reduction in loneliness.
The physical and emotional benefits of pet ownership make it worth the effort of helping your senior keep their favorite companion. If your elderly loved one is having a hard time managing pet ownership responsibilities, in-home pet care services in Richmond can help your older adult fill gaps. For example, your senior might need a service offering pet care in Richmond to take their dog for walks. Or they might want a Petersburg or Richmond mobile vet to provide in-home care. Finding the right in-home pet care in Richmond can make a positive difference in the lives of your elderly loved one and their pet.
What should I look for in a Richmond pet service?
Whether you're looking for pet care in Richmond or Petersburg, you'll want to make sure that the services you choose have great reputations for providing top-notch care to pets. You can find out by checking online reviews from former and current customers, asking for recommendations from friends and family members, and contacting services directly to request referrals.
When speaking with services providing pet care in Richmond, you'll want to make sure that their offerings match your senior's desires for pet care. Your older adult might want someone to help with feeding and bathing their pet. Or they could desire grooming or training services. As you look at services, make sure those you consider can truly benefit to your elderly loved one and their pet. It's also good to ask them about the responsibility they'll take if your senior's pet is injured or lost in their care.
If you want to know more about this topic, we offer a comprehensive guide to finding in-home pet services.
Caring, trustworthy pet services in Richmond
Finding quality in-home pet care in Richmond can make a huge difference in your aging loved one's ability to age in place gracefully and independently, especially if they're facing challenges that make providing care on their own difficult. Seasons takes pride in being able to help you locate the right service. Browse our listings for in-home pet care services in Richmond to begin your search today.