Find more resources in your city!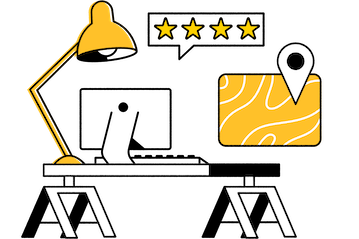 Start Exploring
Should your business be here?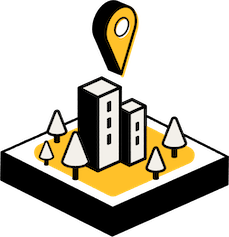 Add your business
How many households in Phoenix and statewide have pets?
People of all ages can benefit from having pets, and many have animals at every stage of their lives. As such, telling your loved one that they can no longer have a pet while they're also coping with an inability to drive or even move around their home can be heartbreaking. The table below reveals how many households in Arizona have pets:
If your loved one has Alzheimer's or another form of dementia that might prevent them from feeding or watering a pet regularly, a pet sitter in Prescott can ensure the animal's basic needs are met without removing them from your senior's home. Similarly, a Phoenix mobile vet is the answer if your loved one no longer drives.
What are some positive effects pets have on seniors in Phoenix?
Seniors benefit from pet ownership in a myriad of ways, some of which you might not realize. For example, did you know that the unconditional love pets provide can be just what seniors need when they're feeling down or stressed out? The checklist below highlights some of the other important positive effects pets can have on seniors:
The positive effects of pets on seniors
Reduction of blood pressure
Reduction of depressed mood by increasing serotonin and dopamine levels
Reduction of visits to a doctor. Increased opportunities to exercise
Opportunity to meet new people
Reduction in loneliness.
It would be a shame for your loved one to miss out on these benefits because they can't squat down to check the water bowl or roll a ball to their animal, and with in-home pet care services in Phoenix they won't need to. Your loved one can look for a mobile grooming company to trim their cat's nails, a dog-walker to give Fido lots of exercise, or a pet sitter in Phoenix who can handle daily chores like feeding.
What should I look for in a Phoenix pet service?
All seniors and their pets have unique needs, so it's only logical for in-home pet care services in Phoenix to come in a variety of shapes and sizes. For instance, a pet sitter in Prescott could watch your loved one's pets while they travel out of town, deliver pet food if your senior is homebound, or remove solid waste from your loved one's backyard if your older adult can no longer do so. In-home pet care in Phoenix can also include mobile veterinary and grooming services.
Our comprehensive guide to in-home pet care for seniors covers everything you need to know to find a great individual or company for your loved one's specific needs.
Caring, trustworthy pet services in Phoenix
Discussing professional pet care with your loved one might turn into a difficult conversation, especially if your senior doesn't believe they need the support just yet. Our resources can help you begin that conversation. If you have any further questions regarding pet care or are ready to start looking for local providers, utilize our listings resources to get you going on you search.