Find more resources in your city!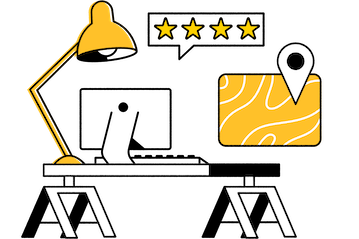 Start Exploring
Should your business be here?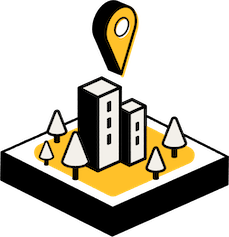 Add your business
How many households in Orlando and statewide have pets?
One of the reasons why pet care in Orlando is popular is because a large segment of Florida households owns cats or dogs, as shown below. Pets require a lot of caretaking, which the senior in your life may not always be able to provide as they lose their independence.
In-home pet care in Orlando can fill the gaps in your loved one's ability to look after their pets. You could hire an Orlando mobile vet so that your senior doesn't have to find a ride to an office. Or you could hire a pet sitter in Orlando who can look after your older adult's pets when they're visiting family.
In comparison to other generations, how many seniors in Orlando own a pet?
If you want to know why in-home pet care services in Orlando are popular amongst seniors, you can start by looking at the prevalence of pet ownership across different generations, as shown in the data below. This information clearly indicates the value that older adults see in pet ownership and is a good indication of why professional pet care in Daytona Beach is so widely-used.
If your senior has a special relationship with their animal, then you want to make sure that they can maintain that relationship for as long as possible. In-home pet care services in Orlando make that much easier to do. They could be just what your loved one needs to keep their pet at home for longer.
What should I look for in a Orlando pet service?
Trying to find professional pet care in Melbourne or Orlando can be a lengthy process. You have to look into local providers, read reviews, and figure out what differentiates one from another. You also need to check in with your senior to make sure that they're comfortable with whatever services you're considering hiring for them. This can take a lot of time and energy out of your busy life.
If you want to speed things up, consider using our comprehensive guide to finding pet services for seniors. It's got tons of information about how these services work and what factors you should pay attention to as you're evaluating your options. Using it can make it much easier for you to find a pet care service that aligns with your senior's needs and preferences.
Caring, trustworthy pet services in Orlando
Pet ownership can help your senior with many different aspects of their physical and mental well-being. It can give them a reason to stay active and meet new people while combating feelings of loneliness and depression. Professional pet care services help to make it possible for seniors to own pets as they grow older and lose some of their independence and physical capacities. Take a look at our listings above to get started finding the information you need.