Find more resources in your city!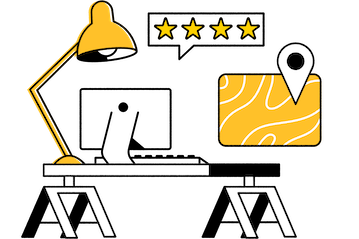 Start Exploring
Should your business be here?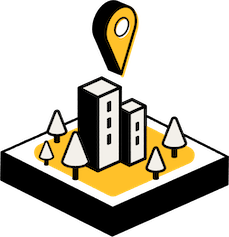 Add your business
How many households in Miami and statewide have pets?
The statistics below show how popular pets are according to a 2019 study. Based on other studies, it is estimated that at least 50% of older adults in the U. S. have pets. That's a lot of seniors with pets, and there is a great need for in-home pet care in Miami. If your loved one needs help caring for their pet, these services are invaluable.
Whether your aging loved one needs help cleaning the litter box, walking the dog, or washing the dog, there is pet care in Miami to help them. This allows the senior in your life to continue reaping the benefits of pet companionship without the added stress of not being able to care for their furry (or feathery, or scaly) friend the way they used to.
Has the rate of pet ownership in Miami increased?
The study below indicates that pet ownership rates have steadily increased over time. There was a large jump in 2020 because so many people got pets during the first year of the pandemic. If your loved one recently got a new pet, you have probably already seen the advantages, and you wouldn't want them to lose their companion. Getting them in-home pet care services in Miami is such a great way to show them how much you care.
Because there are more pets in more homes, there is an ever-greater need for in-home pet care in Ft. Lauderdale. Finding the right service for your loved one can be overwhelming, especially if you are already providing care for your senior, but it's worth the effort to see the senior in your life light up each time they interact with their pet.
What should I look for in a Miami pet service?
There are a lot of things to consider when seeking pet care in Miami. Does your senior travel a lot? If so, they may be looking for a pet sitter in Miami. Have they lost the ability to drive? Then they might be looking for a Miami mobile vet. Whatever in-home pet care services in Miami they need, you can work alongside them to find the right pet care organization. We make that easier with our comprehensive guide to pet care services. This guide lays out what in-home pet care in Miami can do for your loved one and their pet as well as questions to ask to make sure you find the right service for their needs.
Caring, trustworthy pet services in Miami
The best pet care in Ft. Lauderdale for you will provide the specific services your loved one can no longer perform on their own, and their staff will be friendly and used to working with older adults and their pets. Seasons can help you find the right in-home pet care in Miami-Ft. Lauderdale for your loved one.