Find more resources in your city!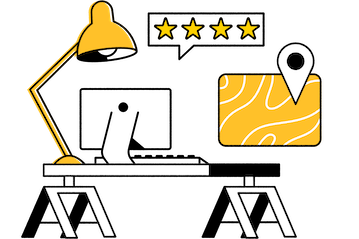 Start Exploring
Should your business be here?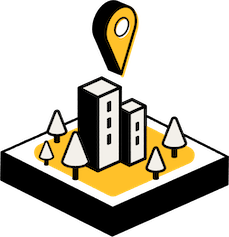 Add your business
How many households in Kansas City and statewide have pets?
It's likely that you know at least one household that has a pet. People generally love having pets because they make great companions and offer loads of unconditional love. Who wouldn't love that? While households might have pets like rabbits, hamsters, lizards, or even snakes, it's no secret that the most common pets are cats and dogs. The following data from the American Veterinary Medical Association offers insight into which of the two are most popular in Missouri:
It appears that most households in Missouri are dog lovers; however, cats get a good amount of love, too. No matter the type of pet your senior has, it's important that they can give their buddy the best life possible. Unfortunately, older adults may face physical, cognitive, and social changes associated with pet ownership that could impact their ability to maintain the care of their companion. By finding professional in-home pet care services in Kansas City, you can reduce the stress your senior could experience if attempting to care for their pet on their own.
In comparison to other generations, how many seniors in Kansas City own a pet?
The positive effects of pets on seniors
Reduction of blood pressure
Reduction of depressed mood by increasing serotonin and dopamine levels
Reduction of visits to a doctor. Increased opportunities to exercise
Opportunity to meet new people
Reduction in loneliness.
The data shows that seniors, a group that encompasses the Baby Boomer and Builder generations, make up about 30% of pet owners. Older adults come second only to the Millennial generation. If your loved one owns a pet, you know all about the special bond that seniors share with their favorite companions. Do your senior a favor and help them find great pet care services that help with pet sitting, walking, training, transportation, and more. It's easier than you might think to secure assistance whether you want to find a reputable Kansas City mobile vet or aim to locate a qualified pet sitter in Kansas City.
What should I look for in a Kansas City pet service?
Owning a pet is an amazingly rewarding experience, but it definitely comes with a lot of responsibility. Dogs need to be walked, cats need to visit the veterinarian, hamsters need a steady supply of food in the home, and a sick rabbit needs to have their medication administered. By finding pet care in MO, you can make sure your senior keeps up with their pet's needs even if they're now challenged by an inability lift their pet, walk long distances, or travel to get pet food and supplies.
If you'd like more information about in-home pet care services in Kansas City, we offer our comprehensive guide to finding in-home pet services to help. Use this guide to learn all about pet care in MO and how you can help your senior choose the right service.
Caring, trustworthy pet services in Kansas City
In-home pet care in Kansas City can offer your older adult and their pet amazing conveniences. Your loved one doesn't have to worry about who will take care of their pet. Instead, they can rest assured that their companion is always in great hands. You can find great services in your area by exploring our free Kansas City in-home pet care resources. Check out listings from Seasons today to find great pet care in Kansas City that closely aligns with your senior's unique needs.