Find more resources in your city!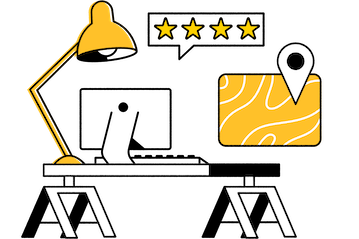 Start Exploring
Should your business be here?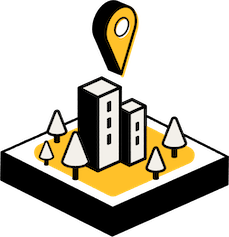 Add your business
How many households in Hartford and statewide have pets?
This is one question that may come up as you're doing your research. So take a look at the table below, which shows the percentage of Connecticut households with either dogs or cats. If your senior belongs to this group, then pet care in Hartford may be the solution to keeping your senior's dog or cat in their home for longer — even as they lose mobility and memory.
In-home pet care in Hartford can help with almost every aspect of caring for an animal. Whether your loved one needs a pet sitter in Hartford-New Haven while they visit a relative or a Hartford mobile vet, there's a good chance that a company out there can meet their needs so that they can continue enjoying the unique relationship they have with their animal.
In comparison to other generations, how many seniors in Hartford own a pet?
It's entirely natural to lose energy, mobility, and even motivation as you grow older. But it's not fair to let that impact your senior's animal. This is one of the main reasons why hiring in-home pet care services in Hartford can be so valuable. Your loved one's cat or dog will be well-taken care of, even if they aren't able to do it themselves.
What should I look for in a Hartford pet service?
If you're interested in hiring pet care in Hartford-New Haven, then there are a few things to consider. The first is how your senior feels about all of this. Maybe they're okay with any dog walker, but they have some very specific criteria they want you to follow when hiring a New Haven pet sitter. Keeping your loved one in the loop will help to make sure that they're comfortable with whatever decision you end up making.
After that, you can start evaluating your options for local pet care in New Haven. If you're having a hard time getting started, take a look at our comprehensive guide to finding pet care for your senior. It's full of great material covering what factors you should be considering and how to talk to your loved one about all of this. Using it could save you a ton of time.
Caring, trustworthy pet services in Hartford
Pet care services do more than just look after your loved one's animal. They help your senior maintain their close bond with their furry friend for longer than they would be able to otherwise. This can be super impactful for both their mental and physical health. We hope that our resources have made it easier for you to make a hiring decision that benefits your senior.