Find more resources in your city!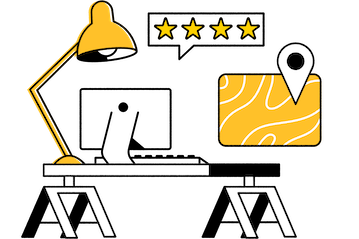 Start Exploring
Should your business be here?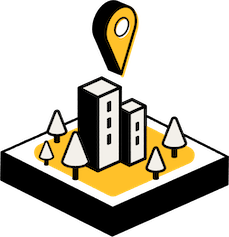 Add your business
How many seniors in Tulsa may be in need of financial assistance?
Sometimes, it can be difficult for older adults to ask for help from loved ones, even if they're struggling financially and have to choose between medicine, food, and other necessities. Fortunately, there are great resources available for seniors in need of financial assistance. These resources can be especially helpful for older adults who live at or below the poverty line in Oklahoma:
Financial assistance is just one of the many types of support older adults can receive when in need. You might be interested in meeting up with other older adults for emotional support or would like insight into the resources for seniors in Tulsa that focus on making independent living easier. No matter your needs, there are a variety of great resources available to help.
Do seniors in Tulsa have access to resources addressing vision problems?
As adults age, it's common to experience eyesight changes that result in a need for reading glasses or even cataract surgery. No matter the vision problem, it's important to be able to meet with an eye care professional when necessary. For seniors who are uninsured or underinsured, many cities, states, and local organizations offer assistance. You might also be able to find help online from national organizations that may provide local support like the following:
National organizations that assist with vision problems.
The Lions Club Sight First Program
Mission Cataract USA
National Federation of the Blind (free white cane program)
When looking for senior resources in Tulsa for vision, financial hardships, or other challenges that impact seniors, you'll want to carefully check the credentials of organizations that are unfamiliar to you. While most organizations, big and small, are reputable, a small minority could attempt to scam seniors or provide false information. To make sure you or the elderly loved one you're helping is safe, take time to research unfamiliar organizations before accepting their help.
Caregiver support in Tulsa
Despite caregiving being a rewarding experience, it can be tough work. Many caregivers are untrained and unpaid friends and family members of aging loved ones. Without the proper experience and insight into when to take breaks and practice self-care, it's easy for non-professional caregivers to hit an emotional and physical wall. Cities, states, and organizations at the local and national levels know the real possibility of caregiver burnout, which is why they provide resources to help. If you're in need of assistance, it's good to consider finding caregiver support in Tulsa.
Caregiver resources often focus on providing respite care for a much-needed break as well as emotional and financial support. As you look for caregiver support in Tulsa, you might still be in the process of seeking senior resources for your aging loved one. You can get more information on this topic by reviewing our comprehensive guide to finding senior resources.
The best senior resources in Tulsa
You might be interested in getting help with lowering health care costs, accessing specialized medical information, or meeting new people your age. There are plenty of resources for seniors in Tulsa to get you on the right track. Even if you feel confident that you're doing fine on your own, you might be surprised to discover that senior resources in Tulsa could enhance your life in ways you hadn't considered. Seasons takes pride in helping older adults and caregivers access resources of any kind. Browse our listings above to simplify your search for assistance today.