Find more resources in your city!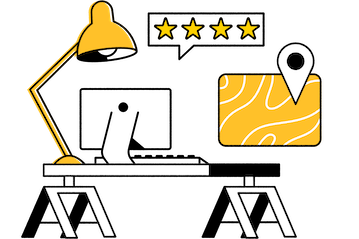 Start Exploring
Should your business be here?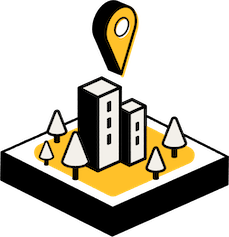 Add your business
How many seniors in Sacramento may be in need of financial assistance?
One of the main reasons that people look for senior resources in Sacramento is because they're struggling with finances. This is a pretty significant problem in the state of California, where the cost of living is so high. For example, you can check out the data below to see the rate of seniors who live below the poverty line in the state.
Whether you struggle with finances or not, there are resources for seniors in Sacramento that can help you get more out of your golden years. You can rely on them to help you find the right Medicare plan, gain access to state-funded benefits for seniors, and so much more. If there's something you struggle with as a senior, there's a great chance that there's a group in the Sacramento area that can help you with it.
What care issues might seniors in Sacramento struggle with?
Senior resources in Modesto are available for many different issues because older adults may encounter many problems as they age. For example, the data below shows some of the things that high-needs seniors have problems with. The older adult in your life may deal with similar issues, which they may be able to resolve by finding the right resources for seniors in Stockton.
There's no reason for you to have to put up with care that's not up to your standards. There are so many resources for seniors in the Sacramento-Modesto-Stockton area to choose from, that you can easily find an alternative if you know where to look. That's why it's so important to do your research and figure out what's going to work best for your goals and preferences.
Caregiver support in Sacramento
If you look after an older adult in your family, then you know how demanding and time-consuming that process can be. This can make it difficult to keep up with your own mental health and wellness. It's one of the main reasons why reaching out to caregiver support in Sacramento can be so valuable. Doing so is an excellent way to pick up new care strategies and find the support that you need to start taking better care of yourself.
You can also rely on our comprehensive guide to finding resources for seniors. It's full of useful information that will help you learn more about the services that older adults have available to them. You'll find loads of helpful facts and figures to determine which services are right for you or your loved one as well.
The best senior resources in Sacramento
Whether you live in Sacramento proper or you're interested in senior resources in Stockton, this region has plenty to offer its older adults. So why not take advantage of it? There are organizations, groups, and people who want the best for you and they're committed to providing you with assistance. Seasons hopes that the resources you've found on this page will help you get the support you want.